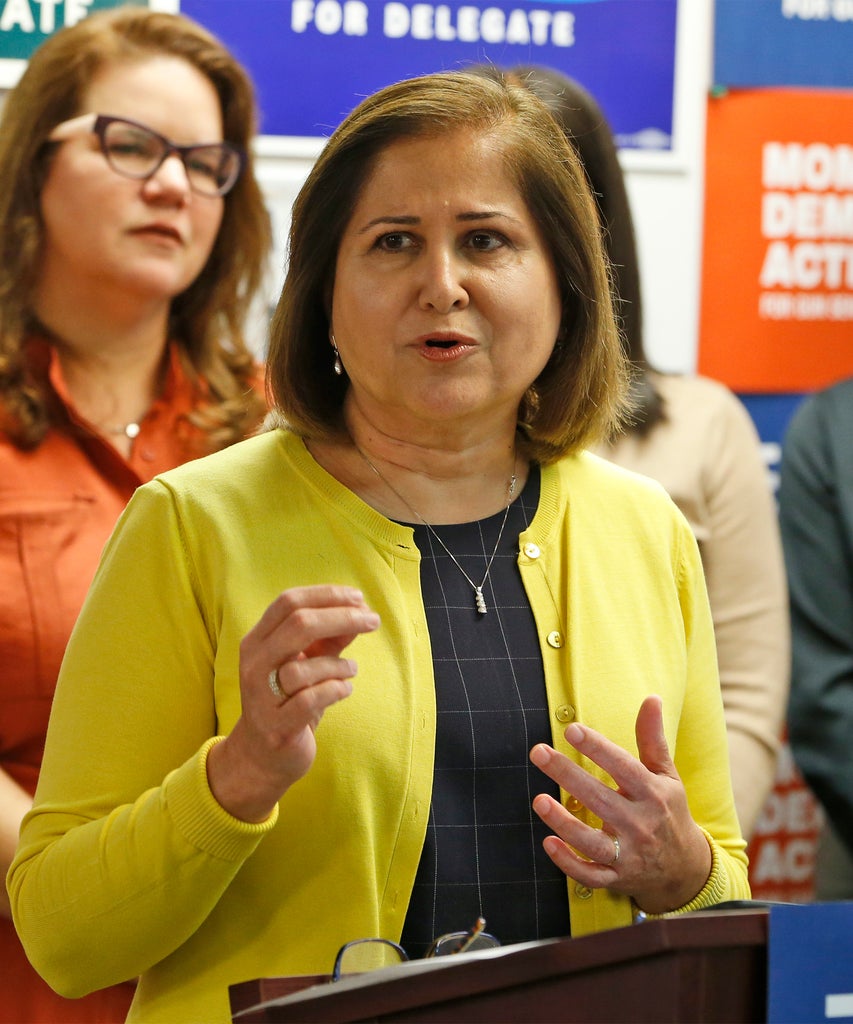 During Tuesday's statewide elections in Kentucky, Mississippi, New Jersey, and Virginia, women, particularly Democrats, won big — in many ways. On the heels of a strong 2018 midterm election and going into 2020, this will hopefully serve as another reminder that women are "electable."
"As we have watched more women running, winning, and having an impact, we are reminded that much of the success for women candidates has been on the Democratic side," Debbie Walsh, director of the Center for American Women and Politics (CAWP), said in a statement provided to Refinery29. "We remain hopeful that Republican women will see the same levels of support that have driven recent gains for Democratic women."
From first-time women-majority city councils to the Equal Rights Amendment coming closer than ever to becoming a reality, ahead are all the victories women achieved last night.
Women helped turn the Virginia state legislature blue for the first time in 20 years.
Women set a record in Virginia, with 41 seats in the state legislature, including 30 in the House of Delegates. The Democratic control is significant for everything from reproductive rights to gun reform laws to the ratification of the Equal Rights Amendment. Also, current Minority Leader Eileen Filler-Corn is likely to become the new Speaker of the Virginia House of Delegates, which would make her the first woman to hold that position.
A record number of Muslim women and refugees were elected.
Ghazala Hashmi became the first Muslim woman elected to the Virginia legislature. Somali-American women across the country were elected in historic firsts.
Danica Roem became the first openly trans person to win reelection in a state legislature in Virginia.
Roem, who was elected in 2018 to represent Virginia's 13th District, defeated Republican Kelly McGinn with about 56% of the vote, according to The Associated Press.
"Delegate Roem has been an effective leader in Richmond & she isn't finished yet. We look forward to continue working with this amazing legislator to advance equality for all," Human Rights Campaign president Alphonso David tweeted.
That woman who flipped off Trump on her bike was elected.
Juli Briskman, who lost her job as a result, was elected to a Virginia county's board of supervisors.
Mississippi elected its first woman attorney general.
Current State Treasurer Lynn Fitch is Mississippi's first woman attorney general.
A victory for reproductive rights in Kentucky.
Governor-elect Andy Beshear defeated anti-abortion Gov. Matt Bevin.
Both Knoxville and Boston elected their first majority-women city councils.
women just keep winning and winning and winning and winning it's almost like people keep electing them https://t.co/rd2a4BR5cc

— jess mcintosh (@jess_mc) November 6, 2019
Like what you see? How about some more R29 goodness, right here?
from Refinery29 https://ift.tt/2NQqfrJ
Read more
All The Ways In Which Women Won Last Night
Reviewed by
streakoggi
on
November 06, 2019
Rating: