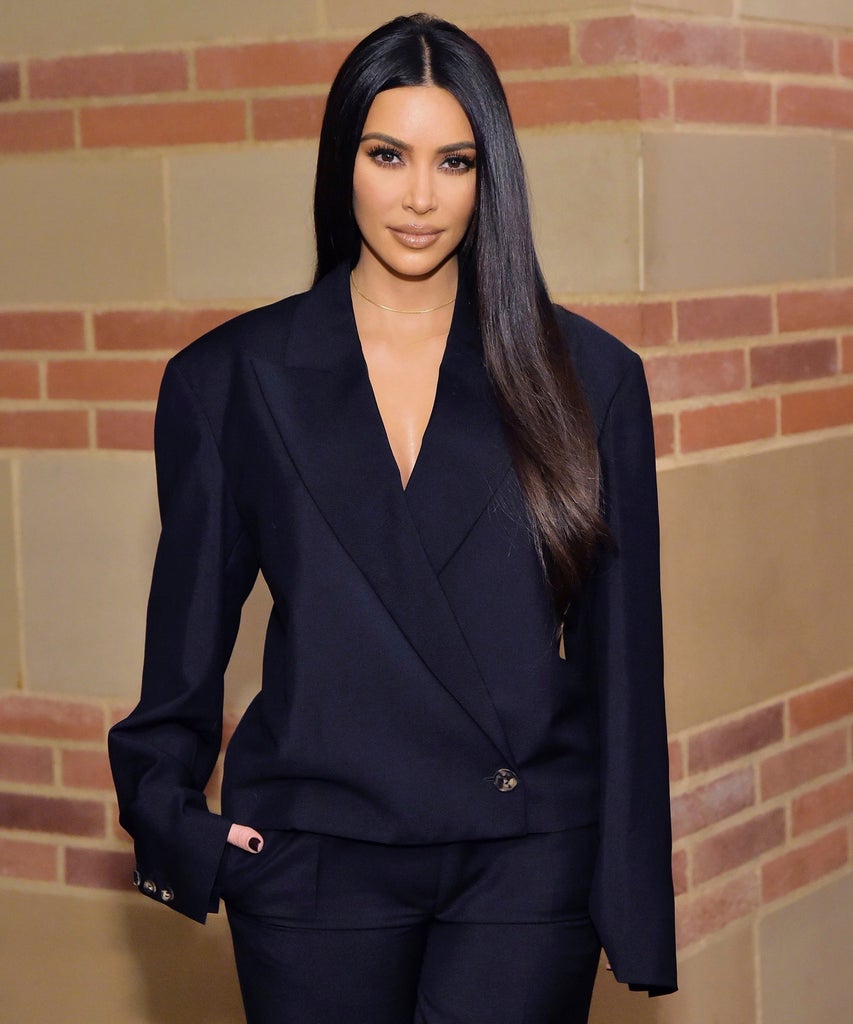 When it comes to testing
novel beauty services
, Kim Kardashian West is no rookie. The reality star has been documenting treatments on reality TV and social media feeds for years, which ultimately drives up popularity for both the treatment and the provider.
Take the now-infamous "
Vampire Facial
," also known as the
platelet-rich plasma (PRP)
facial, which she tried out in 2013 for an episode of
Kourtney & Kim Take Miami
. Following its television debut, the treatment — which uses the patient's own blood to rejuvenate the skin — skyrocketed to mainstream popularity. We thought we'd seen the last of her association with this treatment after she
criticized it last year
, saying it was "the one treatment that [she'll] never do again," and following reports that vampire facials might have exposed clients to
HIV in a spa in New Mexico.
But it looks like. Kardashian West is facing the facial again. This time, however, it might be in the courtroom. According to a complaint filed under the United States District Court for the Central District of California, the reality star is currently suing Charles Runels, MD, and his practice, the Cellular Medicine Association, for copyright infringement, infringement of registered mark, false association, violation of the right of publicity, and California common law trademark infringement.
In simpler terms, Kardashian West alleges that the practice has been using her name and likeness to promote its business without her permission since 2013. The complaint, filed by Kardashian West's attorneys, reads: "While 'the Kardashians'—or, more accurately, Ms. Kardashian and her sister Kourtney—did 'get' a Vampire Facial, it was seven years ago. And they had certainly never licensed their name in connection with the procedure."
The legal filing includes photos and screenshots of promotional pamphlets, the treatment website, and Dr. Runels' LinkedIn page, all of which allegedly feature Kardashian West's name or image — but it doesn't end there. The complaint also alleges that Kardashian West reached out to Dr. Runels to get him to stop using her name and likeness to which he declined and demanded that she pay
him
.
While Kardashian West hasn't made a public statement as of yet, Dr. Runels shared a blog post on the Vampire Facial website. In it, he states that the reality star did not ask him to use the Vampire Facial name to promote
Kourtney & Kim Take Miami
. This could have weight since, according to the U.S. Patent & Trademark Office, Charles E. Runels, Jr. is the registrant behind the "Vampire Facial" trademark filing as of 2013, which took effect two months before the airdate of the Vampire Facial episode of
Kourtney & Kim Take Miami
.
This comes nearly two months after Kardashian West filed a lawsuit
against app developer iHandy
for allegedly using and manipulating her photo for a video. We'll have to wait and see how this Vampire Facial case develops, but it seems that both sides have a lot to say — for now.
We have reached out to Dr. Runels and Kim Kardashian West's rep for further comment and we will update this post when we hear back.
Like what you see? How about some more R29 goodness, right here?
Read more
from
Refinery29
Kim Kardashian Sues Doctor Over "Vampire Facial"
Reviewed by
streakoggi
on
December 10, 2019
Rating: