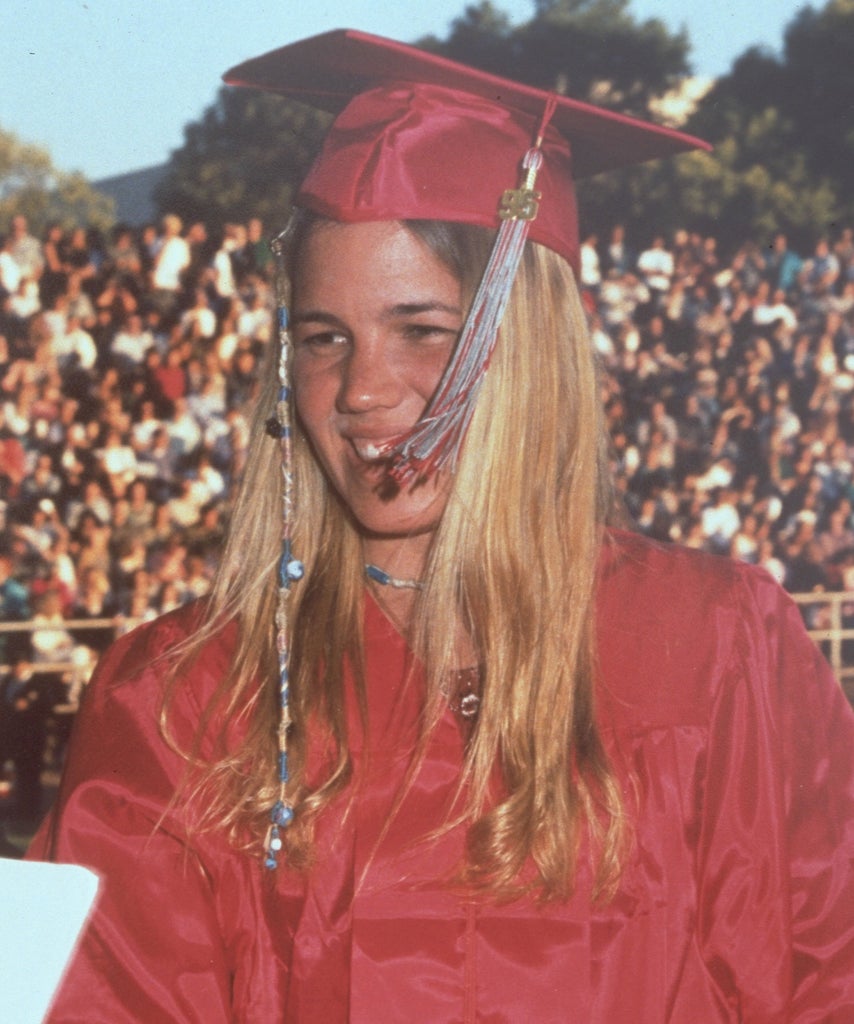 In 1996, Kristin Smart, a freshman at California Polytechnic State University in San Luis Obispo at the time, went missing. She was last seen walking home from a fraternity party and her whereabouts remained a tragic mystery for years. Despite a massive FBI investigation, in 2002
police could not find any clues to the missing person
, and law enforcement said Smart was presumed dead. 
It's been 23 years, but according to Kristin Smart's mother, Denise Smart, the FBI recently told her to be ready for a major development in the case that could bring closure after all these years.
The news of a potential development in a cold case after decades of no information is causing both widespread speculation and hope for the Smart family to finally get some answers and closure. But, this is a huge deviation from the lack of answers provided to them back in 1996.
As the case originally detailed, around 2 a.m. on May 25, 1996, Kristin Smart walked home from a party with a couple friends. According to a search warrant affidavit, fellow student Paul Flores was the last person to see Smart when he walked home with her as far as his dorm before she continued back to her place alone. The next morning, a neighbor in her dorm
called University police to report Smart missing
after she hadn't returned home.
Campus police at Cal Poly originally thought Smart might have gone on an unannounced camping trip. As a result, she wasn't declared missing for three days and her case wasn't turned over to the local sheriff's office for a month. Flores has long been considered the lead suspect in the case though no charges have ever been filed. Smart was presumed dead in 2002, but the search for her didn't end there. In 2016, 20 years after she first disappeared, investigators followed a tip that led to
excavating a hillside on the college's campus
. No new evidence was discovered from the lead. 
Smart's disappearance, specifically the slow reaction by campus police, resulted in the implementation of a California state law known as the
Kristin Smart Campus Security Act
in 1998. The law requires all public colleges and publicly funded educational institutions to report cases involving violence against students and missing student cases to local police departments and cooperate with their investigations.
Public interest in Smart's disappearance was rekindled by the podcast
Your Own Backyard: The Disappearance of Kristin Smart
which revisits the case and the investigation. Smart's mother believes that Chris Lambert, who created the podcast, was a large part of the recent push for closure. "He has rallied support like no one ever has and brought a lot of those people out of the woodwork," said Smart. "So, he's obviously made [the sheriff's] job easier."
According to Smart's mother, this cryptic news of a major break in the decades-old case could be coming soon. "It's probably imminently going to break I would say within a month," she told The Stockton Record. "I wish I knew when because it's very anxiety-producing."
from
Refinery29 
After 23 Years, FBI Have New Information On Missing Woman Kristin Smart
Reviewed by
streakoggi
on
January 22, 2020
Rating: