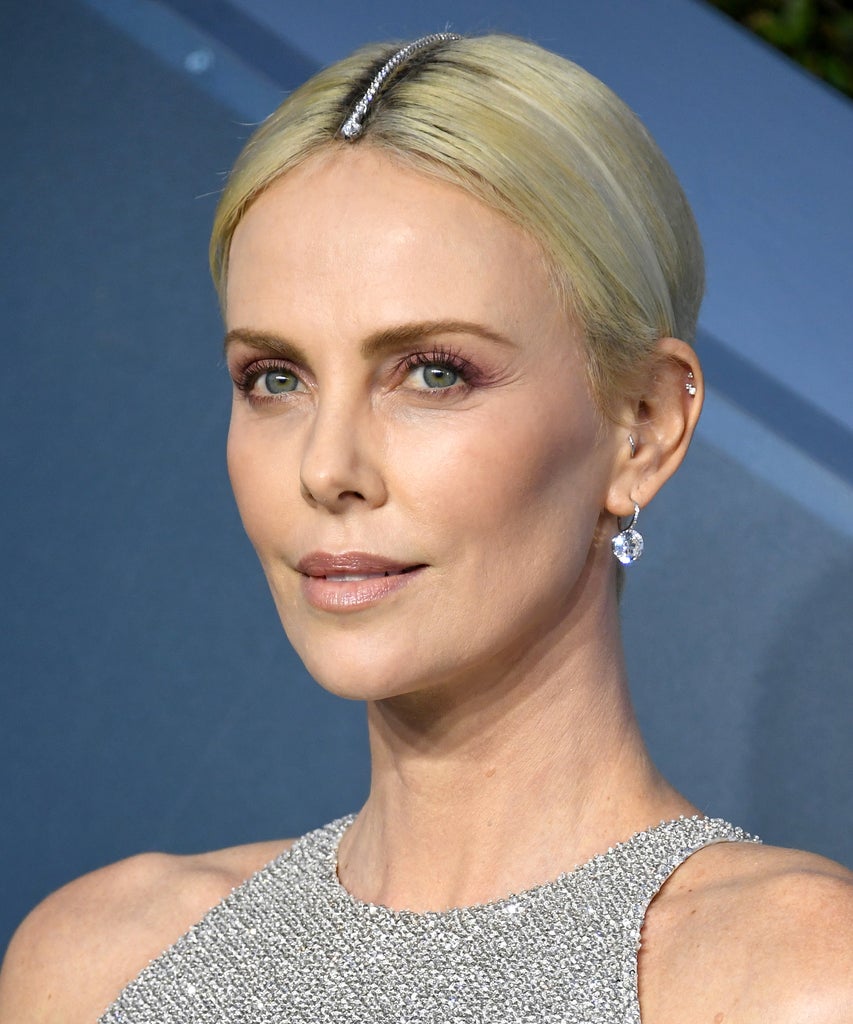 The next time you don't have time to get to the salon to refresh your hair color, you could reach for a
temporary root
fix — or you could raid your jewelry box like
Charlize Theron
.
For the
2020 SAG Awards
, the actress walked the red carpet with her hair pulled back into a sleek bun with a straight row of diamonds anchoring her strong center part. During her red carpet interview, Theron revealed that her glittery hair accessory was intentionally placed to cover up her grown-in roots. "I didn't have time to do my roots," she said. Instead, her longtime stylist,
Adir Abergel
, suggested redirecting people's attention with a diamond Tiffany & Co. bracelet.
"First off, I saw her incredible Givenchy gown, and it reminded me of the 1920s, so my brain immediately wanted to give her short haircut a new twist," Abergel told Refinery29. "We had no time to dye her roots, so I was like, Ok let's put on a bracelet."
To secure her diamond jewels, Abergel phoned a friend who was skilled at teeny cornrows to create a single plait along Theron's part. "Then I sewed the bracelet onto the actual braid to secure it in place," he says. To finish the look, Abergel smoothed his client's hair with Virtue Healing Oil (Adir is the creative director for the brand) and locked it in with the
Dyson Supersonic diffuser
. The final look is further proof that skipping a salon appointment or two isn't the end of the world once you have a Tiffany's bracelet (or a cute knockoff).
from
Refinery29
Charlize Theron Wore Diamonds In Her Hair For The Most Relatable Reason
Reviewed by
streakoggi
on
January 19, 2020
Rating: