"I've Never Seen Anything Like This": Asylum Seekers Are Overwhelming This Charity Because Of The Coronavirus
Many refugees and asylum seekers are losing their jobs, but aren't eligible for welfare. How are they meant to live?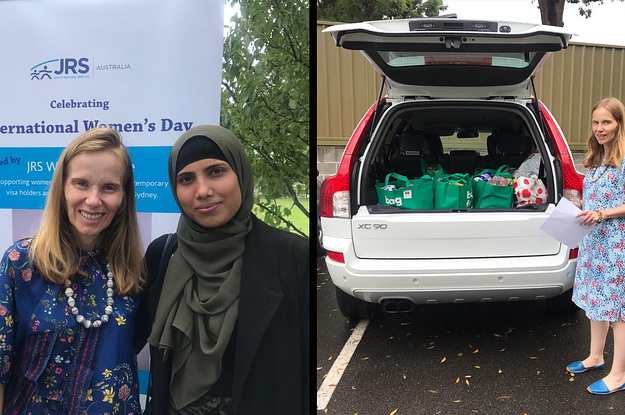 ---
Carolina Gottardo said her job is changing rapidly — at first by the week, then by the day.
"It has been incredible," Gottardo, the director of the Jesuit Refugee Service (JRS) charity in Sydney, Australia, told . "I've never seen anything like this."
Gottardo's charity was already confronting a crisis before the coronavirus hit. Many of its refugee and asylum seeker clients had been removed from the small payment the home affairs department provides to people seeking asylum, and were facing homelessness and destitution.
The pressure on the charity's services — casework, legal advice, employment support, foodbanks, emergency relief, and community activities, provided at drop-in centres in Western Sydney — was immense.
Now the situation is even worse. Asylum seekers who were working and doing well are now losing their jobs. Unlike Australians in the same situation, most do not have access to welfare payments to see them through this period. Clients who the JRS caseworkers hadn't seen in years are now returning, asking for help.
"We were so happy because they were doing OK, they were completely independent," Gottardo said. "It's just heartbreaking. We have seen them at their strongest, and now they have no option again but to rely on charity."
The Australian government has introduced extraordinary measures to protect Australians' jobs and provide a welfare safety net for the unemployed. However, the Morrison government has so far ignored calls from Labor, the Greens and community groups to extend welfare support to people on temporary visas.
More and more people are arriving at JRS drop-in centres in crisis, and the charity has seen a surge in demand for emergency relief to help them with rent, medicine and basic expenses. Last week, the number of clients waiting for a call back or appointment was twice that of the week before, as was the number of new clients. Clients are increasingly talking about suicide, and family violence has also increased.
When a case is urgent, JRS labels it with a red flag internally. Most of the cases presenting now are given red flags.
Where they previously tried to meet their clients' holistic needs, "our priority is now survival", Gottardo said. "It is very difficult to cope."
Gottardo said the government needs to provide more support for charities and to ensure they're still considered essential services.
"The situation is unsustainable," Gottardo said. "We're trying to do our best and we will continue operating... we are doing the best we can but the numbers are not going to drop and the government needs to do this."
The government announced $200 million in support for charities providing emergency relief, but it is not yet clear if JRS and other refugee charities will receive any of that funding.
She also wants the government to extend benefits to people regardless of their immigration status. "The coronavirus does not discriminate on the grounds of status," she said. "Neither should we in our response."
View Entire Post ›
from
buzzfeed
"I've Never Seen Anything Like This": Asylum Seekers Are Overwhelming This Charity Because Of The Coronavirus
Reviewed by
streakoggi
on
March 31, 2020
Rating: