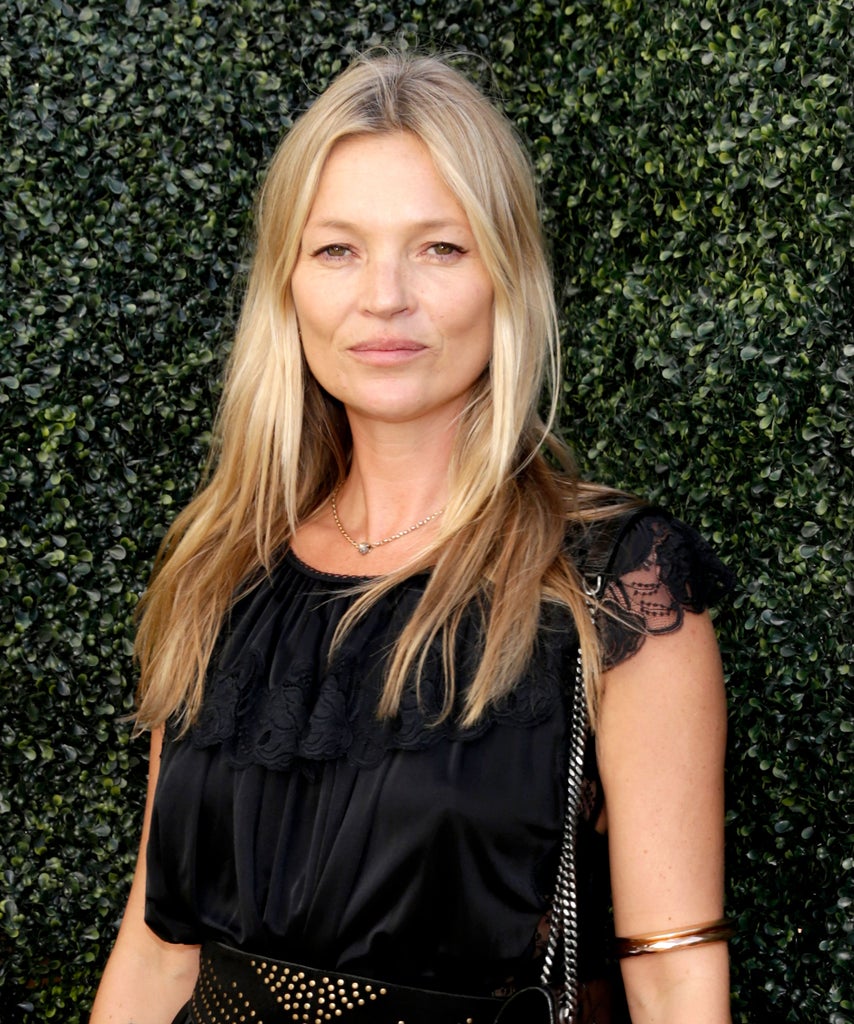 By now, those of us working from home have already baked bread, done so many online yoga classes we are basically experts, and learned every dance that's been invented thus far on TikTok. Next up: Marie Kondo'ing our closets. Or rather, that's what fashion's finest, including Kate Moss, Carine Roitfeld, and Thandie Newton, have taken to doing over the last few weeks, as per the request of luxury resale company Vestiaire Collective. The stuff they're getting rid of will be auctioned off to the highest bidder, with every single penny of the proceeds going to
the organizations who need funding most
right now.
Starting today, when you log onto
Vestiaire Collective's website
, you'll be greeted with a shopping grid full of designer garbs once owned by your favorite fashionable celebrities, from Rachel Weisz and
Margherita Missoni
to
Camille Charriere
and
Pernille Teisbaek
. In the collection, you'll find a wide range of products, including Celine handbags, Magda Butrym bedazzled heels, Victoria Beckham specs, Tibi trench coats, and more. Other brands on the roster are Prada, By Far, Rodebjer, Miu Miu, and Chloé. Do we even need to continue?
As for the proceeds from the online auction, Vestiaire Collective will be donating to charitable organizations both in the company's home country of France and worldwide, with each celebrity contributor choosing a specific charity to support that is close to their hearts. Of those chosen, there's the World Health Organization (WHO), a UN-led organization that specializes in global health; Fondation Hôpitaux de France-Paris, a charity designed to help improve the quality of life for children, young people, and the elderly in French hospitals; Lombardy Regional Fundraising, which will raise money for the Northern region of Italy where COVID-19 has hit especially hard; and La Paz University Hospital in Madrid, which is working hard to combat the effects of COVID-19 in the Spanish capital.
"In my 30-year career, I've never assisted in something like this before," fashion journalist
Anna Dello Russo
says. "This pandemic has transformed us into a militant audience: in my small part, I feel I need to do everything I can to be helpful for the people involved in the fight against this virus." Dello Russo chose for her donation to benefit the Lombardy region of Italy.
We know the act of shopping on its own might feel trivial right now, but when it comes to helping the organizations on the frontlines, every penny counts. Sign on to Vestiaire Collective's website or shop the curated selection below to support the organization that feels most important to you today.
from
refinery29
Kate Moss, Carine Roitfeld, & More Are Auctioning Their Closets For Charity
Reviewed by
streakoggi
on
March 31, 2020
Rating: