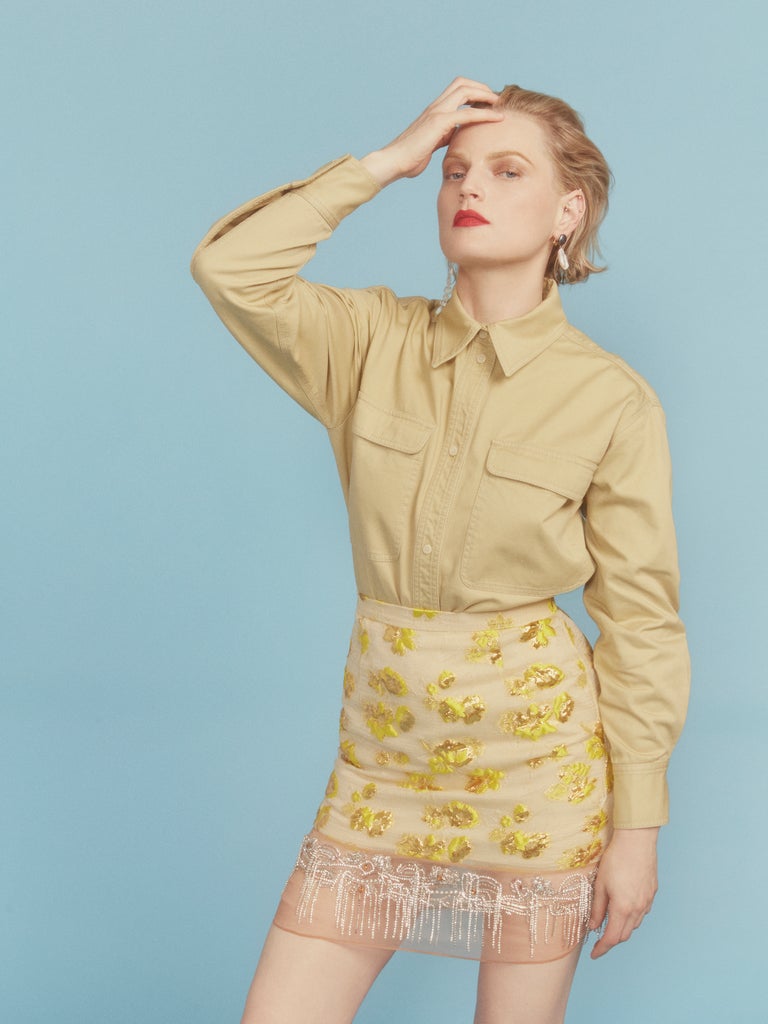 If you've been working from home the last few weeks like most of us, it's likely clothes haven't quite been taking center stage. But we also know the profound influence simply getting dressed has on a person's mood, attitude, and sense of purpose (even if we're all cooped up and climbing the walls).
Which is why we nearly lost our minds when Rachel Comey's team alerted us the iconic New York designer is hosting her first-ever sample sale online… TODAY at noon.
Comey is reaching deep into the archives and doling out some of her most coveted collection pieces at prices up to 60% off. "As the RC team transitions to remote operations, we have spent some time from home reminiscing about past seasons and favorite styles," Comey says. "Usually we have our sample sales once a year in late spring. They're so much fun — we'll find one-offs and special pieces, as well as extras of certain styles. It's the joy of discovering and experimentation," she tells us. "People often ask, 'Could I wear this? Would I?' In front of their friends, they'll hide a lucky item. To other shoppers, they'll share messages of encouragement with fresh ideas for dressing."
"It's really a fun moment in our year where our whole team comes to help and join in the madness. I'm hoping this online sample sale will bring some joy, community, and fun during these difficult times," Comey shares.
The two-week-long sale will include old classics in Pebble and Moiré Jacquard — fabrications that the designer is known for — as well as new pieces through the pre-Spring '20 collection.
In the wake of COVID-19, no brand, even one like Comey's that's had consistent growth for nearly two decades, is spared from feeling the economic fallout. To combat the effects of the global pandemic, brands have been pushed to get creative, conjuring unique incentives to drum up sales and inspire new customers. Given that Rachel Comey's New York and Los Angeles sample sales are consistently some of the most anticipated of the year, translating them into the digital realm is a no-brainer. "Facing an uncertain future, we have found ourselves reflecting with gratitude upon the growth we've known throughout the years and the friends we've met along the way," Comey says. "As we approach our 20-year brand anniversary, we are reminded that our history is nothing without you."
To help celebrate almost two decades of thinking-women's style (paired with really good clogs), join us while we shop Rachel Comey's first online sample sale, starting at 12pm EST today and running for the next two weeks (or until supplies last).
from
refinery29
Rachel Comey's Cult Sample Sale Is Going Digital TODAY At Noon
Reviewed by
streakoggi
on
March 26, 2020
Rating: