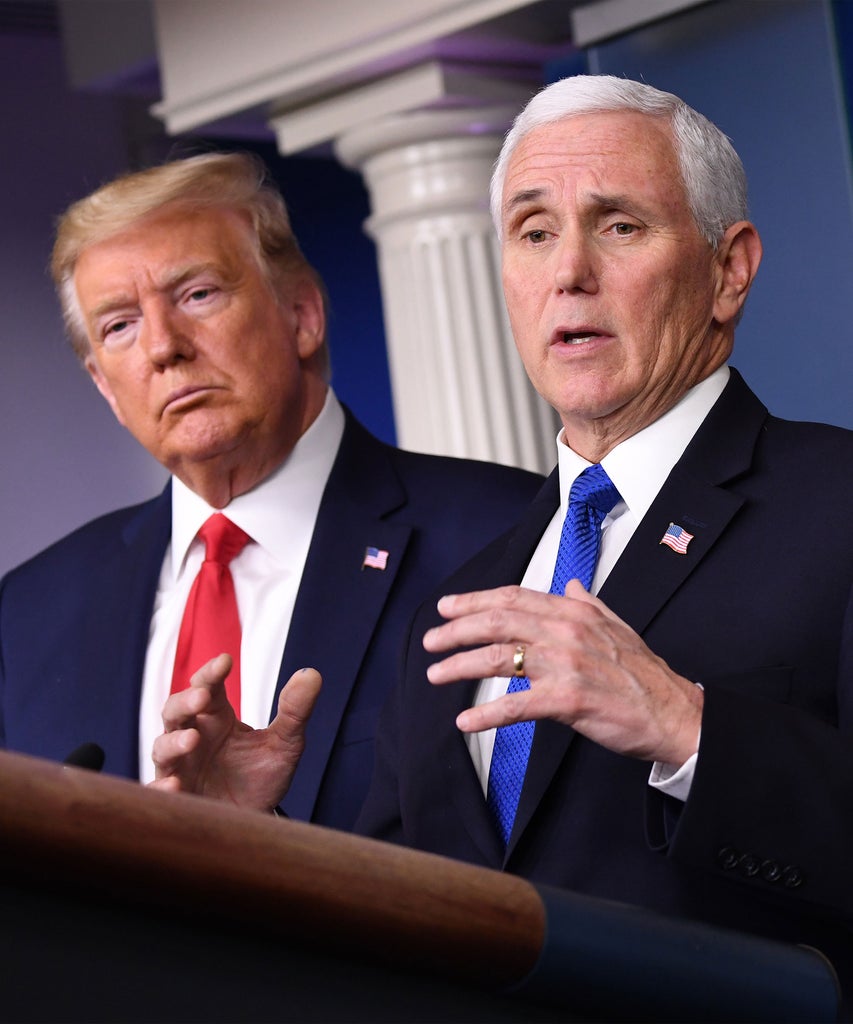 On Saturday, President Donald Trump, Vice President Mike Pence and the rest of the United States
coronavirus task force
gave their daily update. Both Trump and Pence emphasized was that
the national shortage of hand sanitizer and surgical masks
would be coming to an end, saying that Pernod Ricard USA, a multinational
adult beverage company, was switching up their production
in four states to make hand sanitizer to bring to the frontlines of the coronavirus battle. The company's Arizona facility made 1,000 gallons of sanitizer to World Health Organization (WHO) specifications this week.
Pence explained that
distribution of the face masks
would be coordinated directly with the states that need them through the Federal Emergency Management Agency (FEMA).
Pence said the federal government had ordered "hundreds of millions" of N95 masks for health care facilities across the country, but he wasn't clear when they'd actually be delivered. He also encouraged anyone hoarding masks or sanitizer to donate them to hospitals.
With medical officials
warning that they may run out of supplies soon
, many states were looking to the White House to be more aggressive, but the president said companies were stepping up voluntarily. Trump cited Hanes and General Motors, which will make masks, explaining, "We want them on the open market from the standpoint of pricing."
In New York state alone,
FEMA is expected to distribute a million masks
, one of many measures being taken in the state after it was given a major disaster declaration on Friday, March 20,
The New York Times
reports. There are more 10,000 cases of infection there as of Saturday.
With tales everywhere of American's hoarding masks and hand sanitizer, many,
including Rep. Katie Porter, have called on corporate America to help hospitals out
. Earlier this week, she asked Amazon to redirect all stock towards medical facilities.
Like what you see? How about some more R29 goodness, right here?
What It Means To Wear A Face Mask In America
Katie Porter Now Takes On Amazon Over Coronavirus
Here's Where You Can (Still) Buy Hand Sanitizer
from
refinery29
Trump & Pence Say The Shortage of Hand Sanitizer & Masks Will End — But When?
Reviewed by
streakoggi
on
March 21, 2020
Rating: