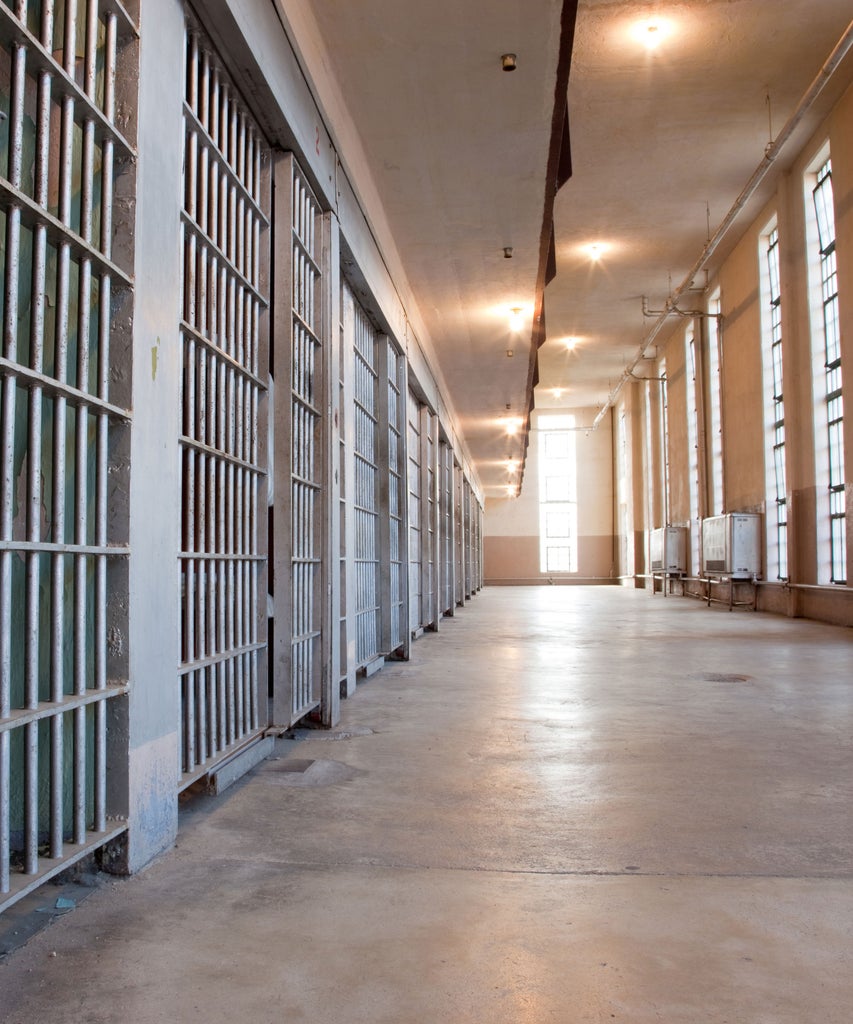 On Tuesday, the Federal Bureau of Prisons announced what it's calling "Phase 5" of its coronavirus response. This ramp up in precautions to try to limit the spread of the virus in its facilities will involve
confining federal inmates to their cells
for a period of 14 days. During this time, they will still have access to phone calls, laundry, and showers, and "to the extent practicable," mental health treatment and educational services. Before these new measures were enforced, only people exhibiting symptoms were being isolated from the rest of the prison population.
But, experts are worried that even with a 14-day isolation period, it won't be enough to limit the spread, not only because it comes too late, but because
many people in prison
don't have access to basic hygiene needs. Prisoners in several states
have filed lawsuits
or asked judges to mandate they be able to access soap.
"We are gravely concerned by the rapidly worsening situation in federal Bureau of Prison facilities," Michael Mendoza, National Director of
#cut50
, a bipartisan effort to cut incarceration across all 50 states, told Refinery29. "The situation will continue to get worse, quickly. Now, a 14-day lockdown poses additional challenges and concerns — and may not be enough to slow the spread."
So far, three federal inmates have died from COVID-19. All three were being held at the Federal Correctional Institution in Oakdale, Louisiana. As of Thursday morning,
57 had tested positive for the virus
, along with 37 staff members, according to the Federal Bureau of Prisons.
In the U.S., there are
currently 146,000 federal inmates
in 122 facilities, in addition to 29,000 incarcerated in other facilities, many of which are run by private contractors. There are
over 12,000 women
incarcerated in federal facilities. And, in recent decades, women's incarceration has
grown at twice the rate
of men's.
In addition to these new measures, the BOP has also
denied the guards' requests for masks
, and the lockdown conditions don't do anything to mitigate prison staff from being a source of infection for the entire community. "We must ensure that individuals who continue to work in prison industries do so under safe working conditions in accordance with social distancing guidelines," Mendoza said.
Despite even the highly-public infection of convicted rapist
Harvey Weinstein becoming a call to action
for incarcerated people during coronavirus, it seems that prisons will not — or cannot — provide higher levels of protections, specifically from guards that are coming in and out of facilities.
Advocates have been warning for weeks that prisons would become a hotbed of infections and have lobbied for vulnerable people and people incarcerated simply because they can't afford bail to be released. On March 26,
Attorney General William P. Barr issued a memorandum
giving the BOP the ability to release certain prisoners to home confinement but Holly Harris, president and executive director of the
Justice Action Network
told
The Washington Post
that advocates were "distressed" that the memo placed "significant restrictions on what individuals would be eligible to return home."
"We urge the DOJ and Bureau of Prisons to immediately act to release vulnerable populations and those who are within 60 days of their imminent release," Mendoza said. "There is no public safety rationale for keeping the sick and elderly locked up, when prison medical facilities are ill-equipped to deal with the rapid rise of cases and critical medical needs."
Harvey Weinstein Tests Positive For Coronavirus
Tekashi 6ix9ine Is Requesting Early Release
Prisoners Will Be Released From Jail Amid COVID-19
from
refinery29
Federal Prisons Will Strictly Isolate Inmates — But Is That Enough To Protect Them?
Reviewed by
streakoggi
on
April 02, 2020
Rating: