Jenna Diioro is someone who lives to shop.
A 28-year-old car-dealership manager who lives in South Jersey, Diioro used to spend hours cruising stores like Abercrombie & Fitch, Forever 21, H&M, and Hollister, where she'd spend upward of $200 each week, scooping up tops, dresses, jeans, and activewear. Just last month, she was preparing to shell out for a new wardrobe for an upcoming trip to Cancun with her boyfriend.
All that changed once the coronavirus pandemic upended nearly every aspect of Diioro's daily life. Since New Jersey governor Phil Murphy issued shelter-in-place orders on March 21, Diioro has hunkered down at home with her seven-year-old son. She browses clothing online more than she used to — mostly out of boredom — but aside from some yoga leggings, she hasn't purchased much. And while a vacation in Cancun now feels like a distant dream, part of her still clings to the idea of eventually making it there. Diioro's added the same tie-front romper to her cart multiple times, coming close, but never quite pulling the trigger.
"Should I buy it? Should I not? Am I going to be even able to wear it anytime soon?" Diioro says. "My girlfriends have been saying the same thing. When are we even going to be able to wear these cute clothes out and about?"
Gen Z and younger millennials, goaded on by the influencers they follow, are driving this faster-fashion boom despite a reputation for being socially, politically, and environmentally "woker" than their forebears.
"For every Greta Thunberg and school-skipping climate change protester, there are hundreds of thousands if not millions of kids around the world, for whom their digital persona is an extension of themselves, how they're perceived on social media is as important to them as how they're seen in real life," Paton says. "And they want as many different outfits as they can have, for as many posts as they do."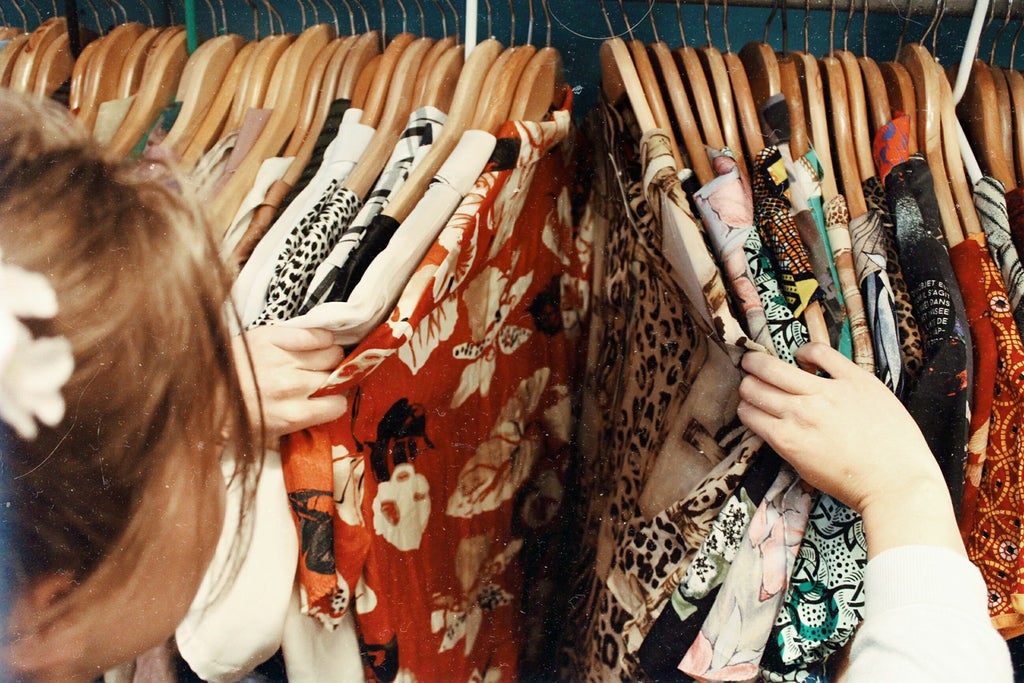 What's more, even the Greta Thunbergs of the world are limited by their incomes.
Much of this conversation is moot now. With rattled consumers shifting their expenditures from shoes and clothing to groceries and cleaning supplies, fashion retail as a whole is in a freefall. The bigger question for fast fashion is whether the model, which hinges on its prodigious volume to make the razor-thin margins work, will survive the pandemic.
Saunders predicts the economic fallout from the pandemic will be worse than 9/11 and the 2008 recession. Already, more than a fifth of the UK's fashion expenditure — $13.5 billion — is poised to go up in smoke. In the United States, clothing and footwear sales could plummet by $19.4 billion, he says.
"The other issue for fast fashion is it's highly seasonal," Saunders adds. "While there will be some latent demand when things open back up, many of the lost purchases during this period won't be repeated."
The hottest commodities right now aren't Fenty slides or Off-White denim jackets, but toilet paper and Clorox wipes.
"I'm not really inclined to buy anything for the future," she says. "I'm 19; I don't have a job right now, and there's a lot of talk about the lockdown being extended."
"Which means it's going to be unusually competitive, because everybody will use markdowns and promotions in order to get the stuff out of the door, and that will not make those brands even more attractive," he says. "And, of course, the whole format lives on selling relevant, fashionable pieces at that moment in time. Which is difficult if your store is filled with all the old stuff."
"We know that brands, particularly fashion brands, recover from moments of deep recession because there is a tendency to fall into excess after the restriction period," she says. "My fear is we're all going to go bonkers; I feel that once we get out of it, [consumption] might even be worse."
Their younger clientele are also less risk averse than their parents and grandparents, who will be more cautious venturing into stores, because they're statistically more susceptible to the contagion.
"If you look at who will start to shop and who will quickly forget the whole crisis, it's going to be the young consumer," Berg says. "That could be beneficial to the fast fashion players."
"If you go to a Nike in Shanghai, they take your temperature before you're allowed to enter the store; staff members [are] wearing masks; you have hand sanitizer everywhere," he says. "They might be restricting the number of people entering a store. So, it's going to be a mess. And it's not going to be a fun fashion shopping environment."
Add the effects of a more-severe-than-normal recession, and we may have to reconfigure our idea of what's "normal" for a long time — if we even get there at all. Some retailers that close, Berg says, may never reopen. As people become more price-focused, sustainability and ethics may also end up getting tabled.
"A deep recession in North America will not necessarily support sustainability because it won't be a priority," he says. "If you're out of a job, if you're waiting for the next paycheck, you're less open to thinking about that topic than if you have an abundance of discretionary spend."
Certainly there will always be ready supplicants for fast fashion's prices, says Morgane Le Caer, fashion insights reporter at Lyst.
"The low prices they offer are something that, especially in such uncertain economic times, will undoubtedly appeal to many customers," she says. "I believe that, regardless of the situation the world finds itself in, there will always be a strong demand for fast fashion."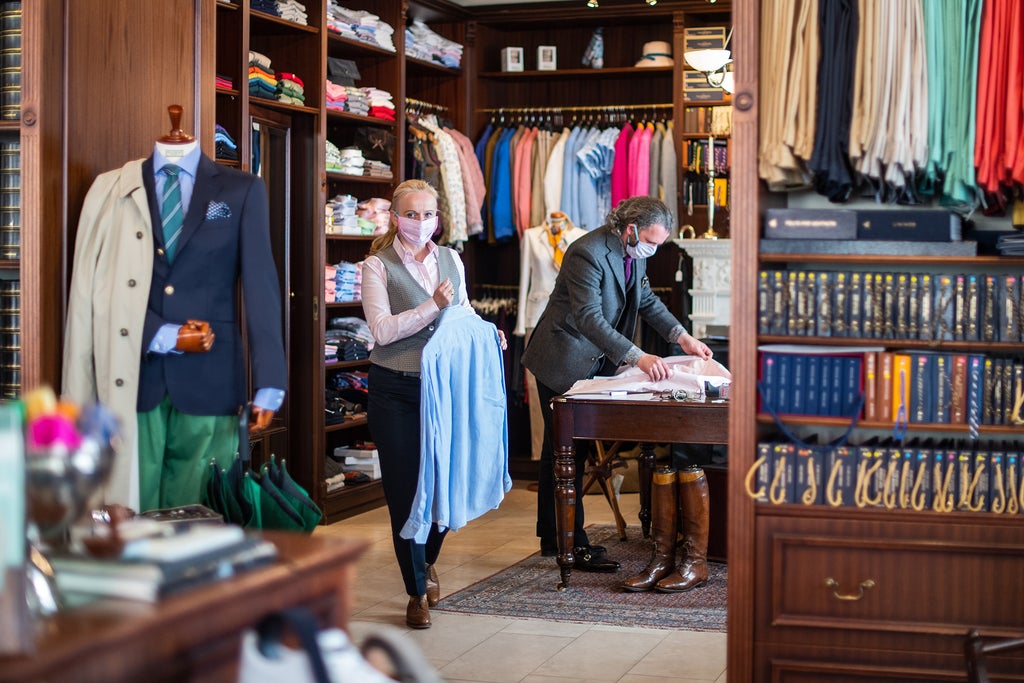 Worst hit of all, however, will be the garment workers at the bottom of the fashion supply chain.
Fast fashion has established the fortunes of some of the planet's richest people at the expense of its poorest. At press time, Amancio Ortega, who founded Zara, was worth $67 billion. Stefan Persson, chairman and leading shareholder of H&M, sits on a nest egg of $15.4 billion. Tadashi Yanai, founder of Fast Retailing, which operates Uniqlo, is Japan's wealthiest man with a cool $22.9 billion.
"It might just say at the end of it, 'Look, we welcome anyone who wants to invest to restart factories; we're going to give you these tax breaks; you can pay minimum wage,'" Muller says. "Regulations might be suspended, for example, just to attract the investment back. So I think it's it's really important that organizations like us develop a longer-term strategy to make sure that we don't go backward but instead we go forward."
"I don't think that change is something that will come from a shift in shopping habits. For me, changes in the fashion industry will come with global binding legislation that has teeth, so that we can actually make corporations responsible for the products that they make and for how those products are made," Hoskins says. "So rather than asking, 'Why do people buy clothes that have been made is this dangerous factory in Bangladesh,' I think the question should be, 'Why are there any clothes on the market that have been made in these incredibly dangerous factories in Bangladesh?'"
"It will be interesting to see whether consumers emerge from the peak of the virus with a renewed appetite to shop as they did before, after months of wanting to do anything but," she says. "Will a reset button have been hit that makes them think again? Wallets will be tighter for sure, but my gut instinct is that it will."
Fast fashion retailers, she adds, will be praying "young shoppers, in particular, will let the good times roll."
Diiorio, the shopper from New Jersey, for one, agrees: "I think once everything's back to normal, it might be time for a shopping spree."
from
refinery29
What Is The Future Of Fast Fashion? It's Complicated
Reviewed by
streakoggi
on
April 21, 2020
Rating: