Staying home during quarantine means we've all had to sacrifice our monthly maintenance appointments. Salons, barbershops, and nail salons are all closed until further notice, forcing everyone to take matters into their own hands with DIY haircuts and at-home hair color. Celebrities like Miley Cyrus, Kylie Jenner, and Keke Palmer have all given themselves dramatic hair transformations at home, while others have opted for buzzcuts and bobs.
For Black women, quarantine has been the perfect opportunity to embrace our natural hair, whether that's letting your Afro out or using this time to transition. Like many Black women, I have a turbulent relationship with my hair. My fine 3C curls have often been a hindrance; too much product weighs the curls down, too little product and I end up looking like Hermione Granger. Either way I lose — but it wasn't always this way. I used to have thick,
curly hair
long enough to sit on, and as a child, strangers would stop me in the street to tell me how beautiful it was. Some would go further, patting my head like a dog.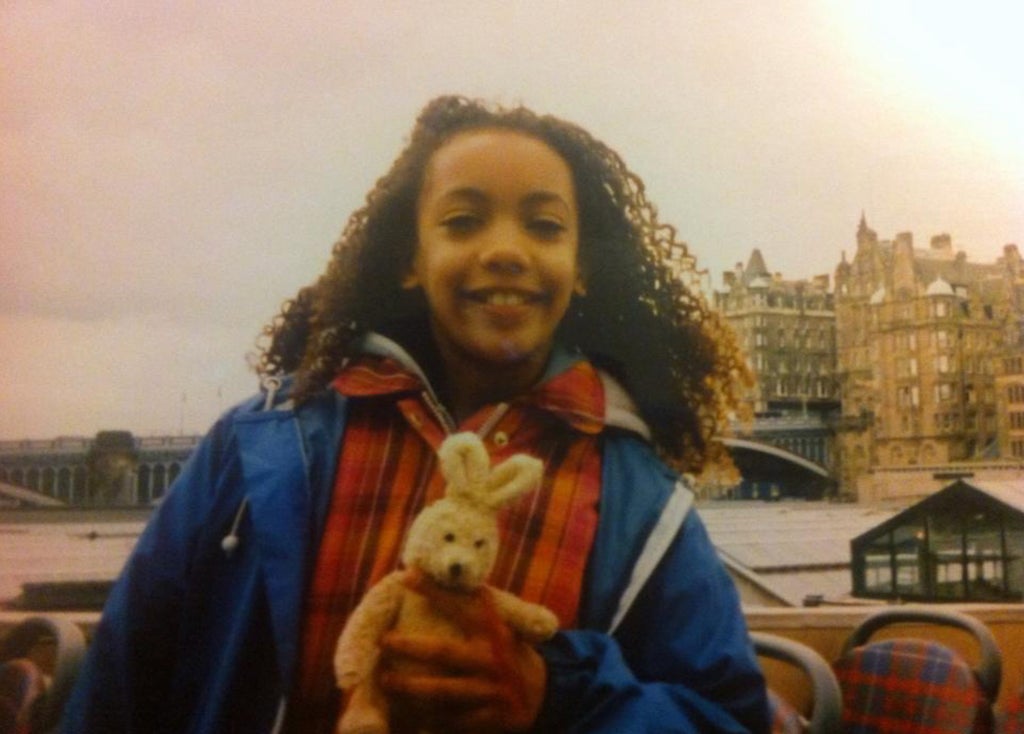 In my teens, I was bullied for my hair, with "friends" calling me "mophead" and telling me that my curls would look better straight. Teachers at school said my hair looked "scruffy" and company bosses called it "unprofessional." All of these comments, coupled with the lack of media representation (except for Noémie Lenoir in my mother's La Redoute catalogs), triggered the hatred for my hair. I began to bleach it, straighten it, dye it, and glue weaves to it until, eventually, it all fell out. I was completely unaware of how tragic it looked because, as far as I was concerned, society preferred women with straight, silky hair. Curly hair, I thought, was ugly. It didn't matter to me if I only had two strands sticking out the top of my head like a badly drawn cartoon.
Whenever I came downstairs with poker-straight hair, my dad would frown and say, "Straight hair is limp, curly hair signifies vitality and life." My mother encouraged me to cut my hair into a pixie style, like Billie Holiday, Aretha Franklin, or Dorothy Dandridge (I wish), but I was terrified that I'd end up looking like little orphan Annie.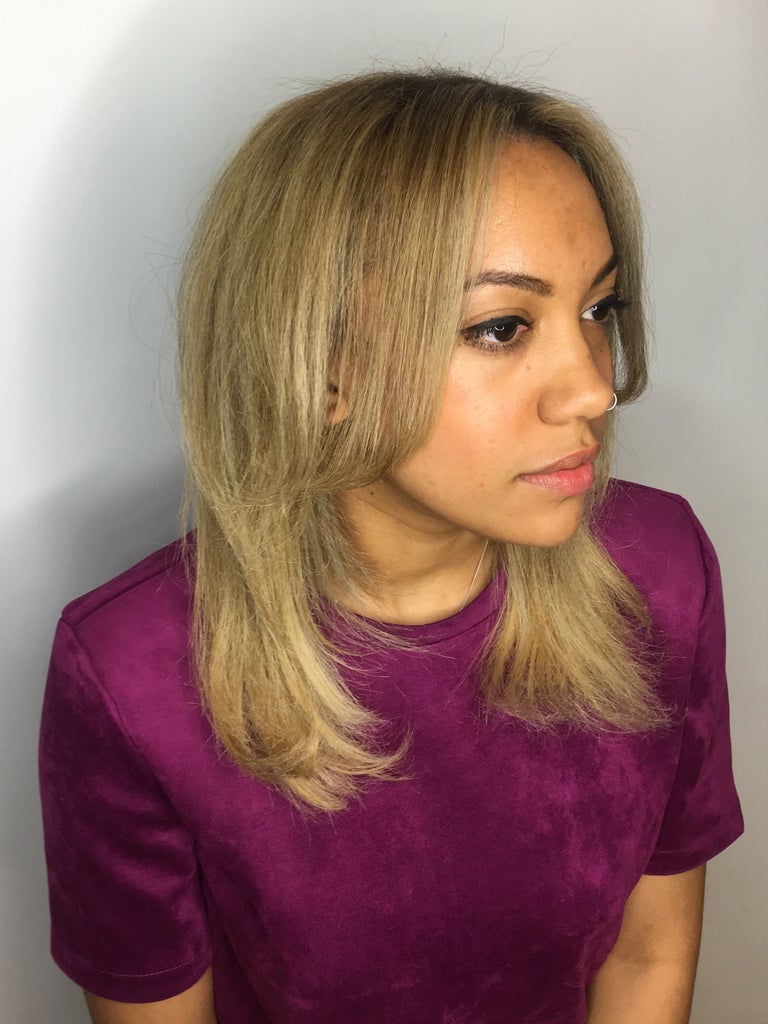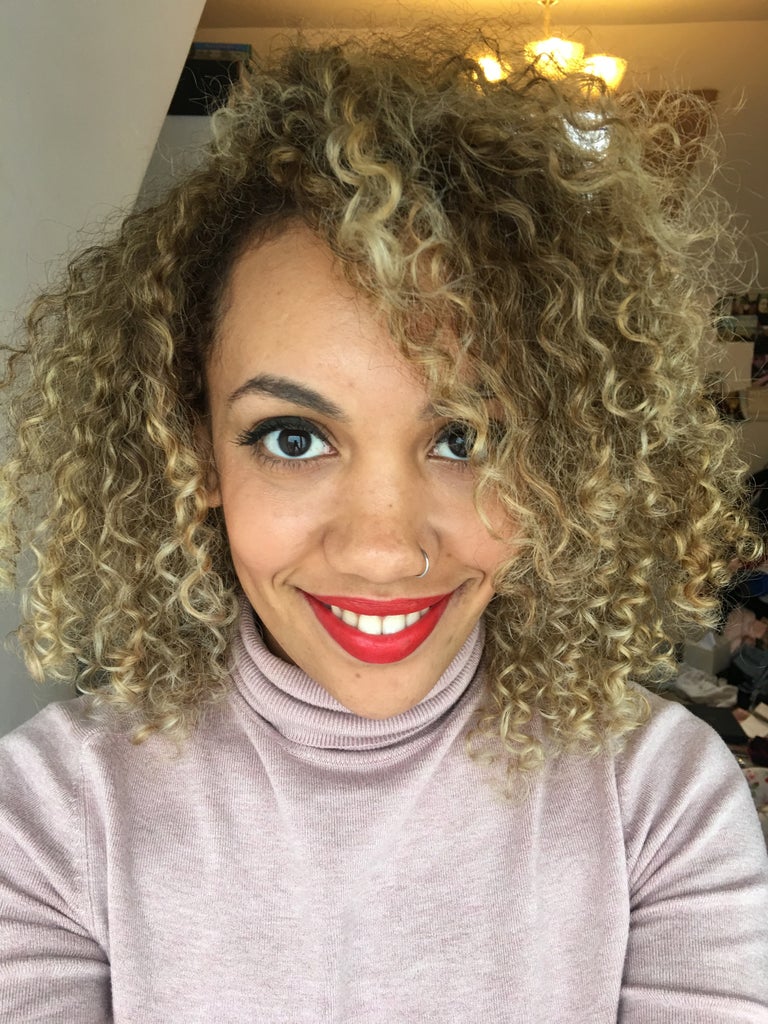 Now, at the age of 27, I've started afresh: I have given myself a lockdown Big Chop. It wasn't meant to happen this way. Pre-coronavirus, I had booked an appointment to have my hair cut at the Aveda salon in London. I had specifically asked for a hairstylist who had experience with Afro curly hair and I was excited to have the professional salon treatment, taking with me my list of Instagram baddies (Zoë Kravitz and Solange) as inspiration. I was looking forward to a head massage and a cup of tea, the big reveal and the inevitable tears when it hit me that I'd have to go out into the big, scary world with much less hair.
Then COVID-19 hit and threw normal life into chaos. Everything I had planned got cancelled. I got sick and was hospitalized. When I finally got home to finish my recovery, I had a burning desire to cut my hair; the kind you feel when you've broken free from a toxic relationship. After spending five days in hospital, fretting that I might die, my hair worries seemed trivial.
So at eight one morning, before starting work, I picked up my scissors, walked into my bathroom and, with India.Arie's "I Am Not My Hair" playing through my AirPods, chopped it all off. I watched in slow motion as each strand of hair fell to my feet. It felt like taking off tight shoes. It wasn't the big emotional moment I had prepared myself for. I didn't cry and I didn't panic. I felt a sudden sense of relief. It's over, I thought, I'm free. It was empowering. I had finally let myself break free from the bondage of whiteness.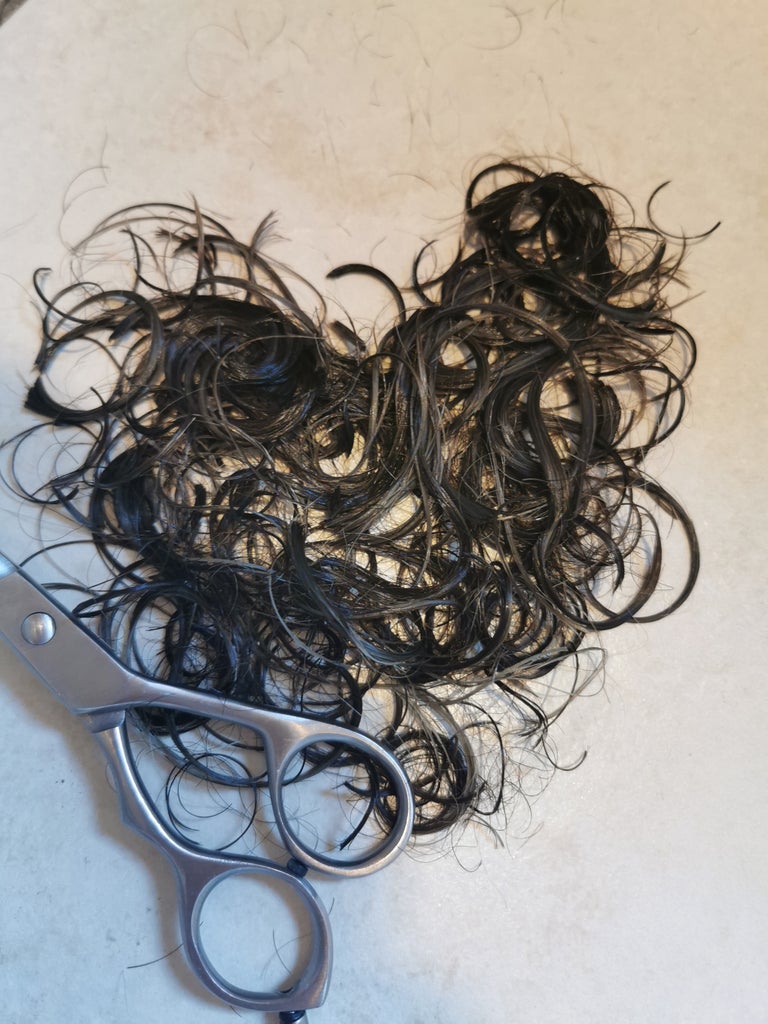 The Western world is obsessed with hair length, which is often tied up with notions of race and femininity, and Black women sit at the axis of both. In Europe, long hair is seen as the feminine ideal. Most Black hair products are targeted for hair growth; "healthy hair" is often judged by how long it is, and Black women feel that pressure. I've felt that pressure. For all women, cutting your hair short has traditionally been seen as a radical move or a sign of female rebellion. But for many Black women, the big chop is the first stage of the journey out of societal pressures and towards embracing natural curls.
Unlike the many others who have given themselves a buzzcut in lockdown, I wanted a curly crop to get rid of my damaged, leftover bleached ends. Who was my inspiration? Tia Mowry. Earlier this year, the former Sister, Sister actress started her natural hair journey by taking her shoulder-length curls to a super-short pixie cut. She said: "It was time. This is me. #selfcare isn't selfish." I felt that.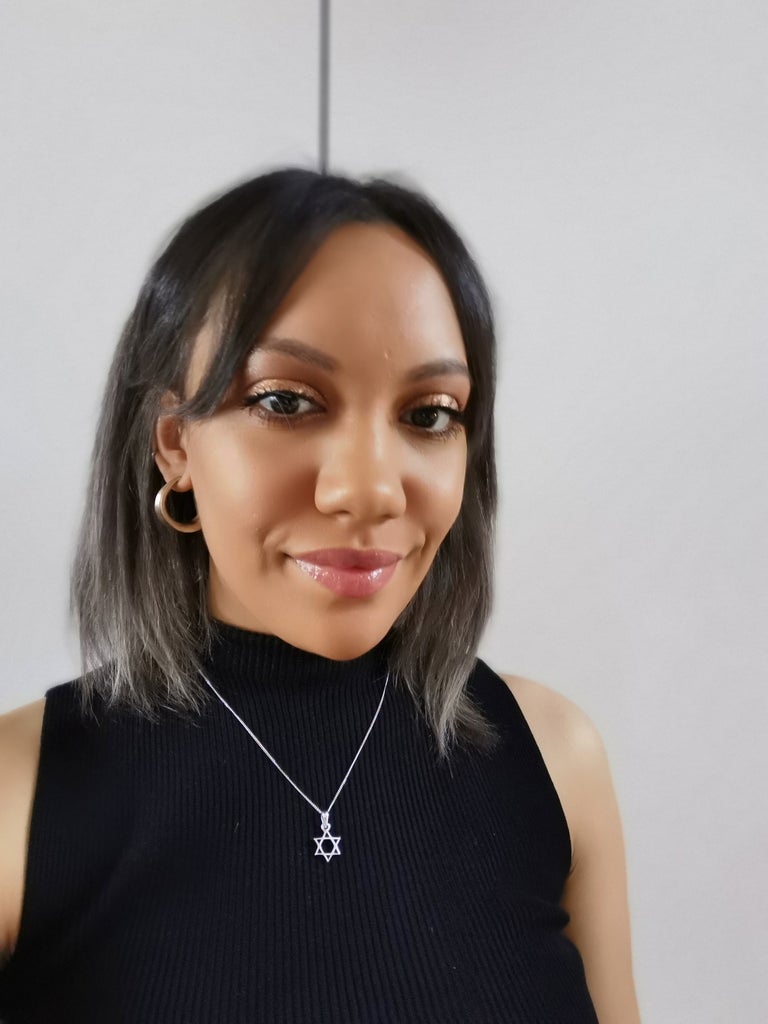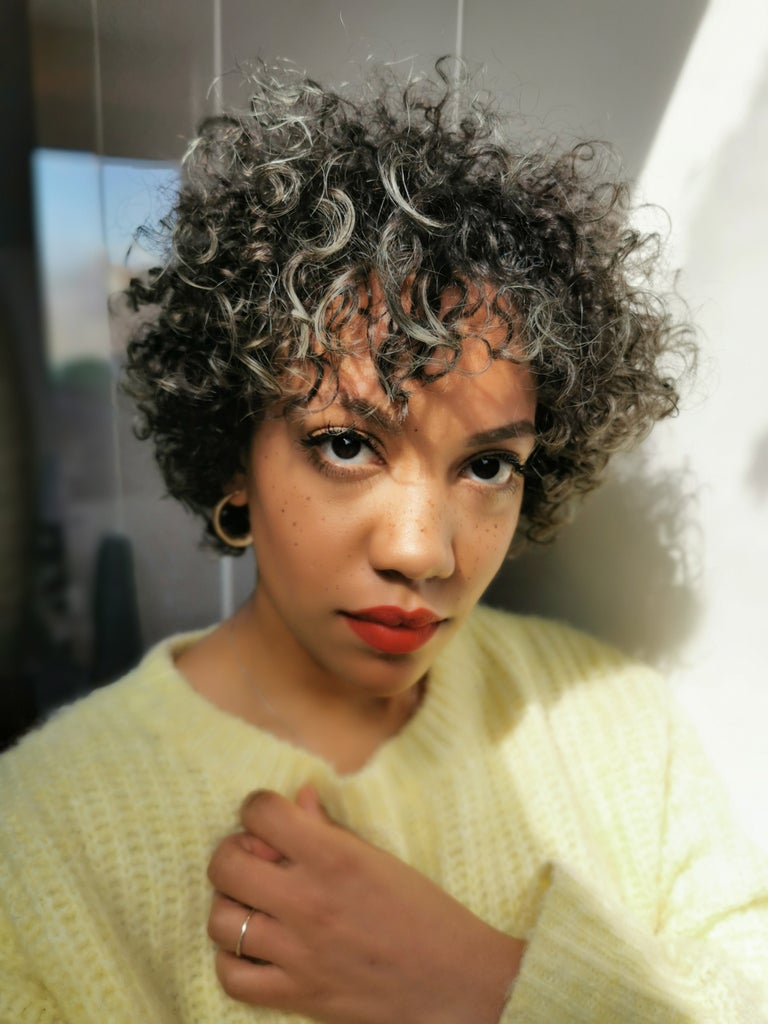 For me, the big chop was long overdue, but the coronavirus crisis gave me the extra push I needed. I've received so many compliments on my hair since I cut it. People have messaged asking whether I had a stylist break social-distancing rules to cut it for me. I've also had friends asking if I can cut their hair when the mandate is lifted. I'm not a stylist but I had no idea my haircut would be such a success; it was down to luck. Perhaps if hair salons had remained open and lockdown hadn't happened, I would have chickened out at the very last minute.
I was looking forward to 2020 as the start of a fresh new decade, yet it has begun in a way that none of us could have predicted or prepared for. Coronavirus has caused great hurt and distress, and many people are feeling anxious about the future. But if there's one positive thing I can take from this experience, it's that it has given me the time and opportunity to embrace my true self, let go of my past trauma, and practice self-care. I've said goodbye to the straighteners, the curlers, the DIY keratin treatments. I'm reclaiming my time and investing in the woman I want to be: a woman who loves and appreciates herself inside and out. My hair is my crown and I finally feel myself again.
We're here to help you navigate this overwhelming world of stuff. All of our market picks are independently selected and curated by the editorial team.
from
refinery29
I Gave Myself The Big Chop In Quarantine & I Don't Regret It One Bit
Reviewed by
streakoggi
on
May 12, 2020
Rating: