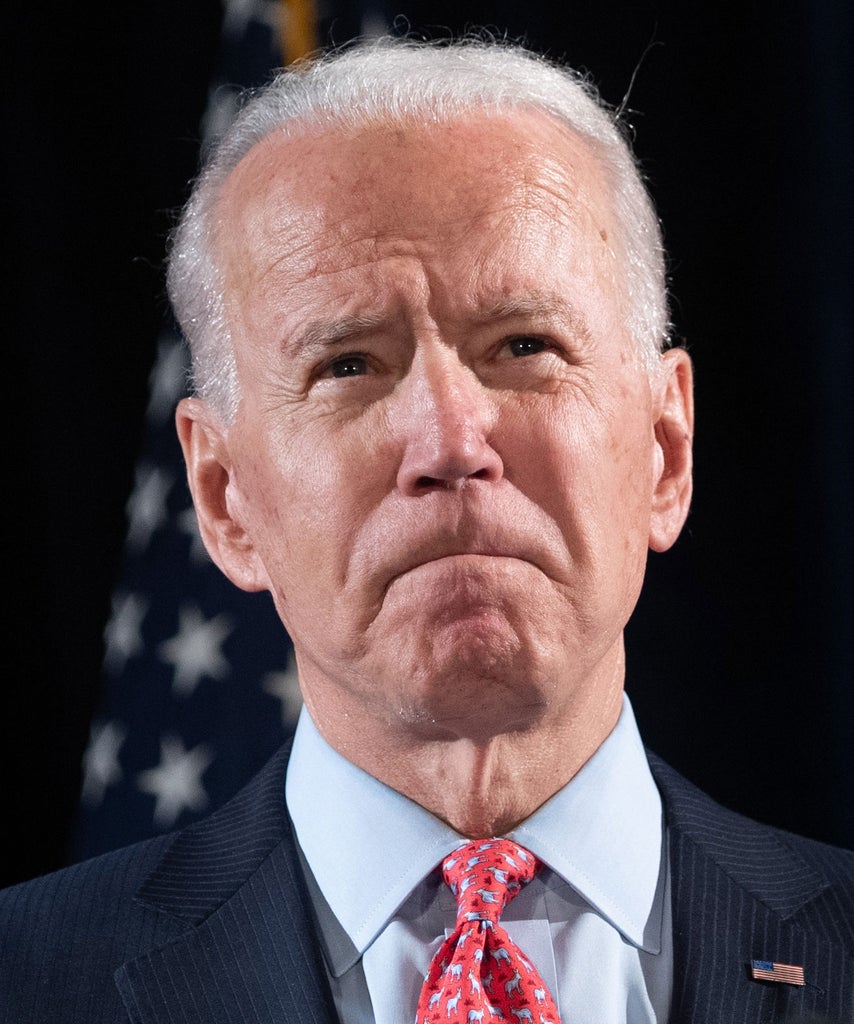 Joe Biden denied Tara Reade's sexual assault allegations this morning on MSNBC's Morning Joe, saying it "never happened." This is the first time he has addressed the allegations.
Reade, a former aide in Biden's Senate office, claims that in 1993 Biden pushed her up against the wall of a Senate office building, put his hand up her skirt, and sexually assaulted her with his fingers.
"It is not true. I'm saying unequivocally, it never, ever happened and it didn't," Biden said in a one-on-one interview with host Mika Brzezinski.
When asked by Brzezinski, he says his campaign has not been in contact with Reade. He also said he is confident that there is no complaint on record about the alleged incident. "This is an open book. There's nothing for me to hide."
Biden also released a
lengthy statement
this morning, in which he touted his efforts to prevent violence against women as senator and vice president including authoring the Violence Against Women Act and his work on the It's On Us anti-dating violence campaign on college campuses. "Responsible news organizations should examine and evaluate the full and growing record of inconsistencies in her story, which has changed repeatedly in both small and big ways," he wrote.
Reade has said that she filed a complaint with his Senate office back in 1993. Biden said he is requesting that the Secretary of the Senate ask the National Archives, where such complaints would be kept, to identify any record of the complaint and make it available to the press. He also said that no former Biden staff members, including those who had worked with Reade, have corroborated any of the details of the allegation, which was substantiated by a
New York Times
investigation
.
"We've lived long enough with a president who doesn't think he's accountable to anyone, and takes responsibility for nothing," he wrote. "That's not me. I believe being accountable means having the difficult conversations, even when they are uncomfortable. People need to hear the truth."
There had been increasing pressure for Biden to address the allegations, particularly since acquaintances of Reade's corroborated the story. The allegations have also put the #MeToo movement in the spotlight, with several
prominent feminists
publicly grappling with what it means to both believe women and support Biden, the presumptive Democratic nominee, in the November presidential election against Donald Trump. Trump is currently
trailing Biden
in several key battleground states, including Michigan, Wisconsin, and Pennsylvania.
While some had
called for Biden to step aside
in favor of a different Democratic nominee, the likely choices this November are still Joe Biden vs. Donald Trump — whose reelection will lead to further destruction of our democracy, healthcare system, and courts, and continue to adversely affect the lives of women, particularly marginalized ones.
Trump himself has been accused of rape or sexual misconduct by over 20 women. On Biden's allegations, he
said yesterday
, "I think he should respond. It could be false accusations. I know all about false accusations."
Virtually all prominent Democrats have recently thrown their support behind Biden. Top Democrats such as House Speaker Nancy Pelosi, Kirsten Gillibrand, and Stacey Abrams have stood behind him when asked about the accusations, and been criticized for doing so. Former Democratic presidential nominee Hillary Clinton endorsed him in a video town hall earlier this week, where they discussed the impact of coronavirus on women.
Alexandria Ocasio-Cortez was the first member of Congress to address the allegations. "I think it's legitimate to talk about these things," she said in an online conversation with members of The Wing. "If we again want to have integrity, you can't say, you know — both believe women, support all of this, until it inconveniences you, until it inconveniences us."
Some have decried it as a loss for feminism when women are being put in the spotlight to answer for the actions of men.
"Over the next few months, we will watch as men on the left and right who have never cared about sexual assault, harassment, or gender equality tar and feather women who are terrified of losing their fundamental human rights — and possibly even their democracy — as hypocrites for supporting Biden," feminist writer
Jessica Valenti
recently wrote. "At the same time, those of us who dare to question Biden's feminist bonafides or who believe his accuser will be called Trump enablers."
This is doubly important when outsized power dynamics are involved. But, we don't have that right now.
6/14

— Tarana (@TaranaBurke) April 28, 2020
5
from
refinery29
Joe Biden: Tara Reade's Allegations "Never Happened"
Reviewed by
streakoggi
on
May 01, 2020
Rating: