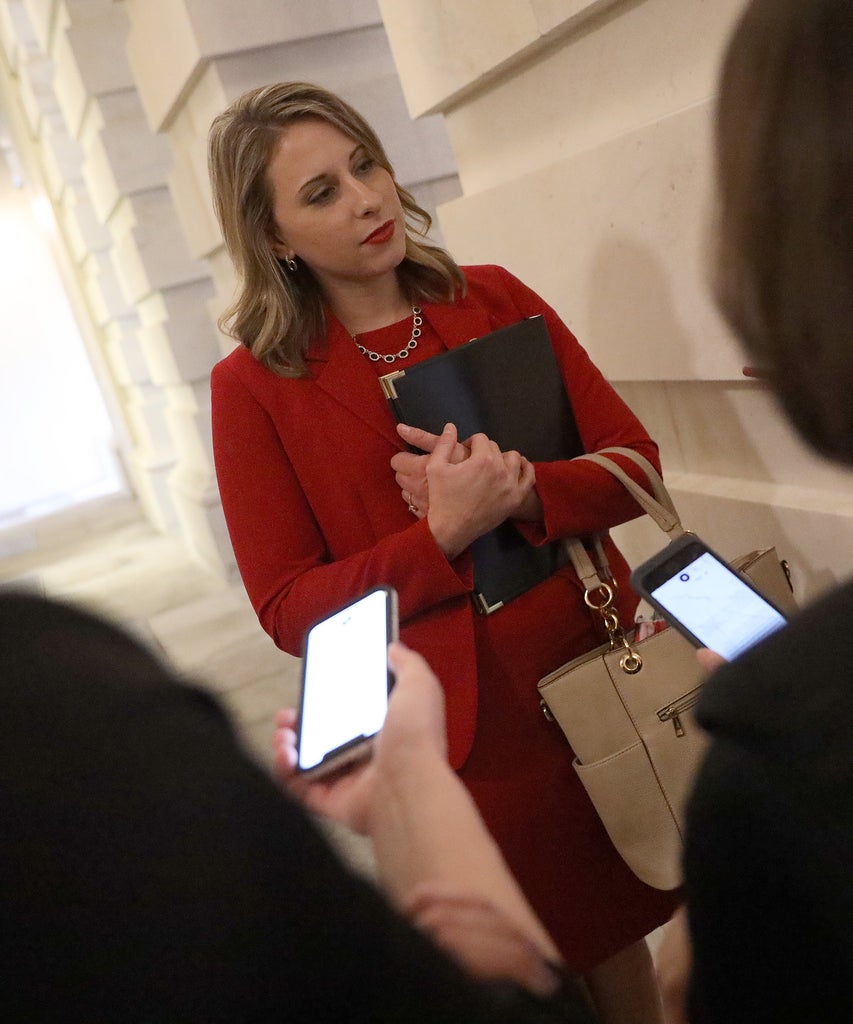 But Hill did not immediate address the flip, leaving many to wonder in days following how the Congresswoman, who was embattled in a revenge porn case from her past, was feeling about the Democratic loss. In a tweet,
Hill said that
it "really hurt to have my old seat flip back to Republican… In fact, it was pretty fucking devastating."
However, Hill also made it evident that her resignation from office was not at her own hands. "Let's be clear," Hill said. "My ex gave non consensual nude pics of me to the people who wanted this seat — people who were backing Garcia when he was my opponent. They gave those pics to the press. I resigned. I take full responsibility for my mistakes, but this Republican win is no coincidence."
So yeah it really hurt to have my old seat flip back to Republican-for a ton of people & also for me. In fact, it was pretty fucking devastating. I went offline & cried for a few days but, as always, getting ready to stand back up & keep fighting. Hope you are too.

Onward.❤️

— Katie Hill (@KatieHill4CA) May 17, 2020
In October 2019,
Hill
announced her resignation
from Congress amid an ethics investigation into an alleged relationship she maintained with a congressional staffer during what she described as "the final tumultuous years of my abusive marriage." Around the same time the scandal came to light, nude photos of Hill were also leaked to two media outlets without her consent, which she attributed to her estranged husband, Kenny Heslep.
Hill, who is 32 years old, was the first openly bisexual member of Congress in California. In a statement
announcing her resignation last year
, Hill said that the move was "what needs to happen so that the good people who supported me will no longer be subjected to the pain inflicted by my abusive husband and the brutality of hateful political operatives who seem to happily provide a platform to a monster who is driving a smear campaign."
Around the time they were published, Hill reported the nude photos to Capitol Police, who
began an investigation
. The scandal
sparked debate
about what legally constitutes "revenge porn" in the state of California, and prompted a national reckoning with the gender disparities women politicians so often face once they assume office.
Hill, for her part, has pledged to continue to fight and advocate for survivors of revenge porn, despite the fact that she was forced to resign from office — and has even hinted that she might be planning a return to politics sooner rather than later.
"To [Christy Smith] and [House Democrats], #CA25, my former staff & everyone who worked so hard to flip this seat, I'm so sorry," Hill wrote on Twitter in response to Republicans gaining control of her former seat. "I know I let you down, and I reflect on my role in it all everyday. Know that I'm here, ready to work. Let's take this seat back in Nov — #CA25 deserves it."
Katie Hill Slams Congress' Sexist Double Standard
Katie Hill To Release New Gender Politics Memoir
Katie Hill Talks Her Mental Health Struggles
from
refinery29
Katie Hill Wants To Remind You Exactly Why Her House Seat Went To Republicans
Reviewed by
streakoggi
on
May 18, 2020
Rating: