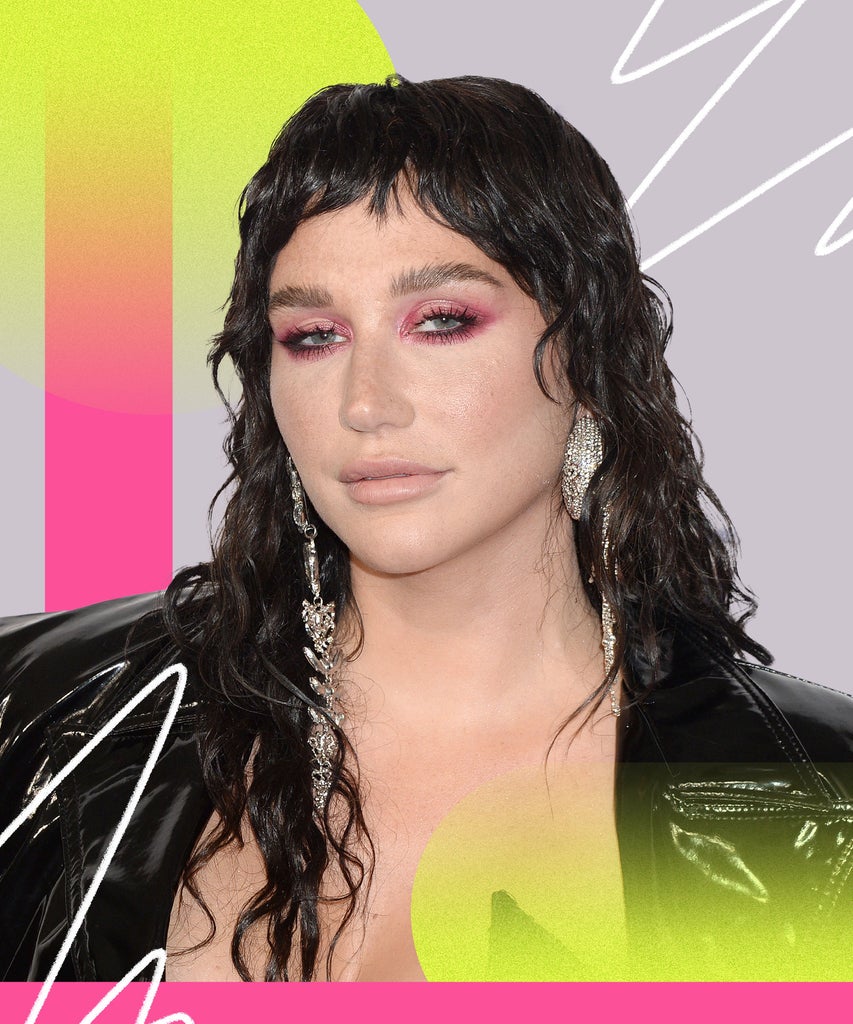 Kesha is a beauty brand founder, LGBTQ+ advocate, and award-winning recording artist whose latest studio album,
High Road
, was released in January. When the COVID-19 pandemic hit, she canceled her 2020 tour and has been in self-isolation at her home in Los Angeles ever since. The following story was told to Lexy Lebsack and edited for length and clarity.
I haven't spent this much time alone in my entire life. Learning how to spend time with myself has been both anxiety-inducing and really positive. I go through waves of intense anxiety and then there are moments where I just take a bubble bath and do a face mask and try to relax and accept. None of us really know how to cope with this, so it's helped me to realize that we're all experiencing a roller coaster of emotions — and that's OK.


I've also been brought back to the basics. I've forced myself to learn how to cook; most things have been disasters, but at least I'm trying. I've been evaluating what I need in my life. Physically, I've been going through everything I've accumulated over the past years and determining what could benefit other people and what is just taking up space. It's the same thing emotionally and with people; there are certain people who make me feel good, and safe, and comfortable — my chosen family. I want to see them as much as humanly possible as soon as this is all normalized. I'm going to make it a priority.
I am trying to think of the silver lining. When you are forced to stay home, how can you make it as positive as possible? I am very, very lucky I am healthy, and I just try to come back to gratitude — even when I feel like I'm going crazy. I am trying to stay motivated to create, but there are some days where making it through the day is accomplishment enough.
Finding Myself In Self-Care
I am normally too exhausted after my day to do a full skin-care routine, but now a bubble bath with a Lush bath bomb and a collagen sheet mask is one of my favorite activities. I got this ice roller I love, as well as a micro-needling roller; I use that and then apply moisturizer on top.
I was at CVS Pharmacy recently getting essentials and I saw men's beard dye and I thought, I'll put it on my eyebrows. It makes them really dark and wild-looking. It's something that I discovered in quarantine, and it's the first time I've done it on myself.
There are also these
butt masks called Bawdy
that I have been using, too. It helps having someone put it on your butt, so that's another perk of being quarantined with my boyfriend. It's one of those things that, at the end of the night, brings me happiness.
Some days I just stay in sweatpants, and other days I wake up and think, I'm going to do my eyebrows and put on a little makeup and just feel really cute. I've realized that doing my makeup can be transformative for my mood. It's not about looking beautiful; it's more about feeling confident to face the day.
When I do wear a little makeup, I like Anastasia Beverly Hills brow products, Too Faced Mascara, and the lip plumper from my line because it's hydrating and makes your lips a really cute shade of pink. I have been liking this light foundation from Chantecaille; it's very see-through and dewy so you can still see my freckles.
I don't miss putting on tons of makeup every single day, and it might inspire me to let my freckles breath a little bit more when I am working. Before, I was so used to people blurring them out or Photoshopping them that they seemed like a flaw, but now I have come to like them and want to let them live more. Everything is natural right now, and it makes me feel like I could probably take that approach into life.
COVID-19 has been declared a global pandemic. Go to the CDC website for the latest information on symptoms, prevention, and other resources.
We're here to help you navigate this overwhelming world of stuff. All of our market picks are independently selected and curated by the editorial team.
from
refinery29
Kesha Says Quarantine Has Taught Her To Embrace A More Natural Look
Reviewed by
streakoggi
on
May 05, 2020
Rating: