In doing so, Latinas are not only carving out representation on the shelves of Walmart and Target, but they're also using their personal experiences to address the long overdue needs of the community. In fact, that's what inspired all of them to start their companies in the first place. Julissa Prado craved styling products that didn't leave her curls crunchy and weighed down. Leah Guerrero was desperate for clean, affordable skin-care that supported her local economy. Gabriela Trujillo desired to open her makeup bag and feel excited to highlight her vibrant Cuban culture.
But making those dreams a reality didn't come easy. Ahead, we spoke with six founders who shared their long roads to success, what motivates them to keep going, and why the Latinx community deserves a seat at the founders table.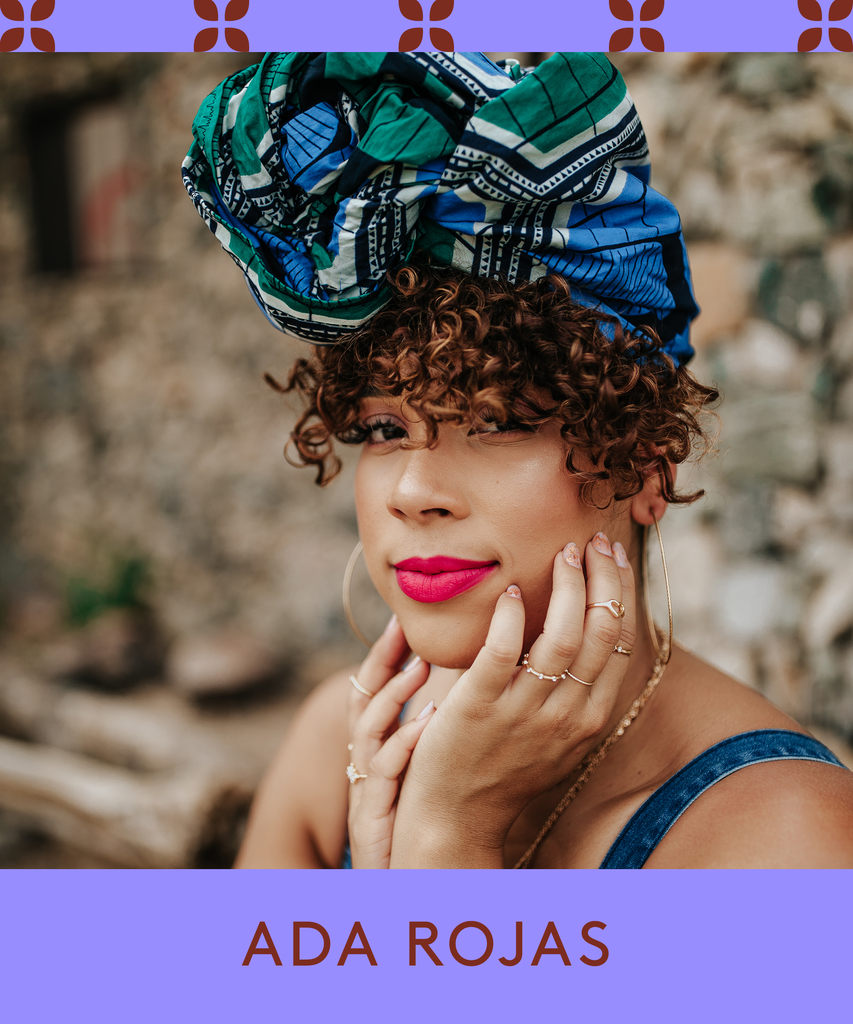 Growing up in a family of seven, Ada Rojas always wore her hair curly because her single mother couldn't afford to take her to the salon. She learned to style her own hair and started
her blog
, formerly known as Gypsy in the City, to share her tips. Rojas soon catapulted to influencer status, but found that most companies who wanted to collaborate with her were only looking to check a diversity box. That's when she decided to
create her own brand in 2019 called Botánika Beauty,
an under-$12 curly-hair line made with the Latinx community in mind. "I wanted to have a hair product that speaks to our community in the way that I would've wanted to be spoken to," Rojas says.
With the support of the online community that she had already built, and with the mentorship of Aisha Ceballos-Crump, founder of Honey Baby Naturals, Rojas' products landed at mass retailers, including Target, Walmart, and Amazon less than a year after she launched. Rojas now hopes to offer opportunities to the community, whether that means hiring them as employees or brand ambassadors. "I can't wait to be part of people's stories and journeys. I want to be able to use Botánika to help fulfill other people's dreams because of a dream that I had," says Rojas.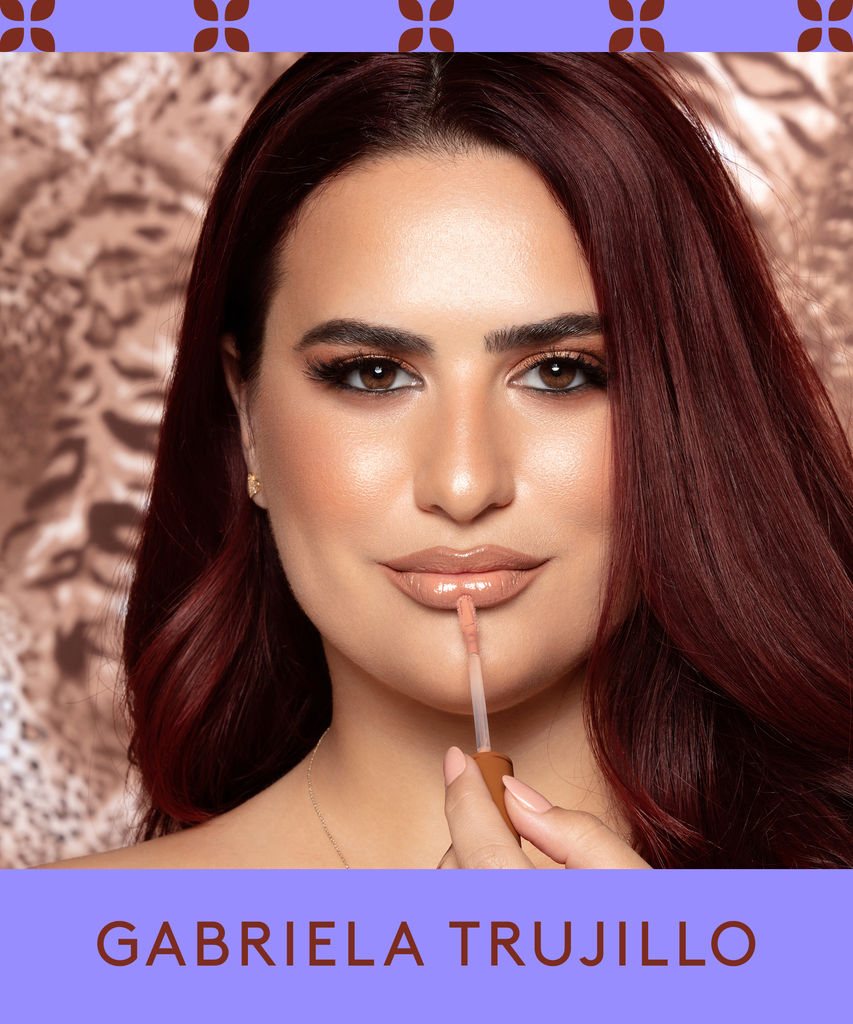 Gabriela Trujillo always had her foot in the beauty world. From freelancing as a makeup artist at the age of 18 to working for MAC Cosmetics and Glamsquad as a young adult, Trujillo had an undeniable love and growing knowledge for makeup products. But when the Cuba-born cosmetics expert started working for a subscription beauty box company, she quickly realized that most brand founders were "old white guys." So, she took her life savings and put it all into making an eyeshadow palette — and Alamar Cosmetics was born.
Named after her birth city in Cuba, Trujillo wanted to reflect her cultural identity throughout the collection, from the vibrant colors to the Spanish-language shade names. It wasn't the easiest journey, and manufacturing issues left her discouraged, but she overcame all obstacles to go from one palette to a 15-piece line. Most recently, she launched nude lip glosses and bronzer palettes. "I feel like once I had the idea for Alamar Cosmetics, I had this idea for a reason," says Trujillo. "I wasn't going to let fears stand in the way of that."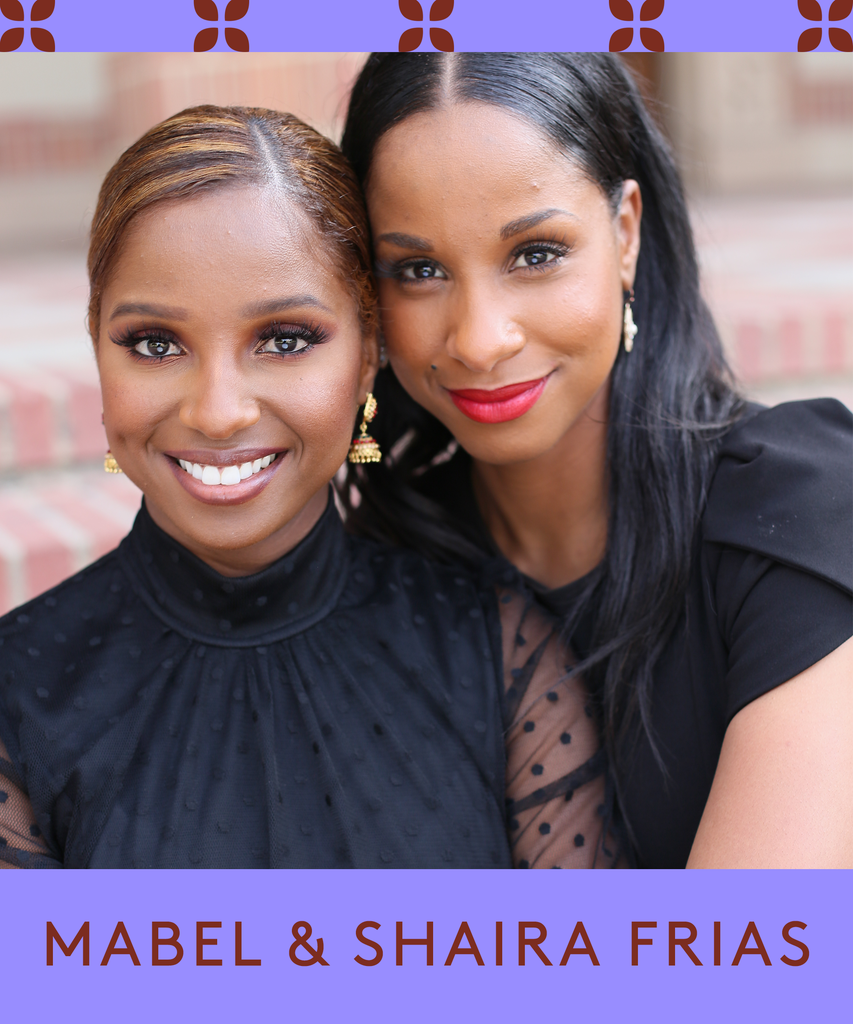 All it took was one trip to Italy for a beauty trade show to motivate Dominican sisters Mabel and Shaira Frias to create a makeup line for Latinas. At the time, Shaira was teaching makeup tutorials after cosmetology school, and Mabel was working on the digital strategy for companies like Savage x Fenty and Macy's. The sisters, who are 15 months apart, knew they wanted to combine their skills to step into beauty — a passion that they picked up from their mom. "We grew up seeing women in our family always getting dolled up," says Mabel. But it wasn't until they walked around the trade show that they felt their idea was more urgent than ever. "We were walking around this huge trade show, and we realized that at least 90% of the brand owners were men," says Shaira. "This was our time."
Shaira mixed her creative eye with Mabel's digital strategy background, and the two founded Luna Magic Beauty. The name came to them after Shaira became fascinated with the moon (luna in Spanish) following her mother's death over two years ago, and discovered that the moon could represent maternal energy.
In just a few short months after launching, Luna Magic Beauty hit Walmart shelves. Now, the sister duo is excited to see other Latinx-brands also getting the recognition they deserve in the beauty industry. "There's a piece of the pie for everyone. Hay comida para todos," says Shaira. "It's nice to see that even within this space of beauty, we're all coming together. There are so many different experiences within the Latinx community, and I feel that a lot of people don't get that," adds Mabel.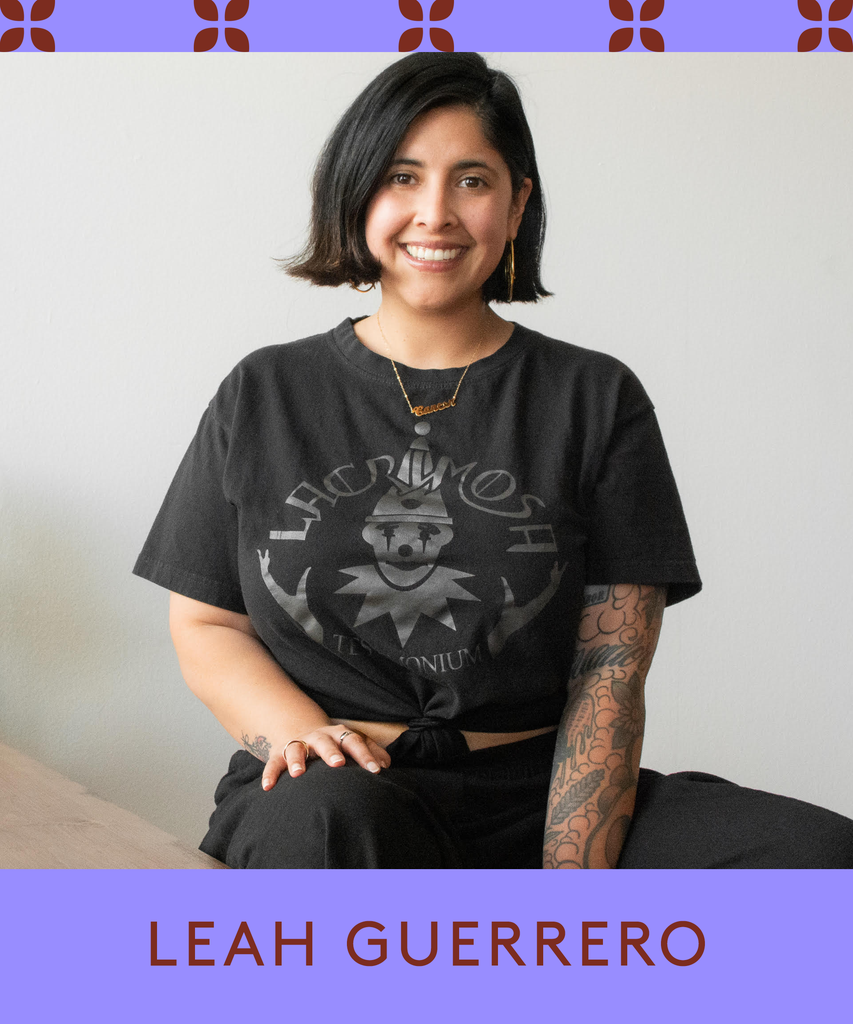 The buzzwords
"clean beauty" have garnered lots of fanfare
over the last few years as consumers look to non-toxic formulations and more sustainable sourcing. But Leah Guerrero was committed to natural, Earth-friendly ingredients more than 10 years ago. The Los Angeles esthetician — who grew up in an Ecuadorian family — researched
ayurvedic
medicine and natural remedies as soon as she entered the spa industry. "I started learning about all these powders, clays, and superfruit oils that are so nutritious for our skin," says Guerrero, who sourced her ingredients from Mexican
mercados
(markets) during visits to Mexico City. "I dived deep into all of this research, and beauty school doesn't teach you any of this." When she began to use these effective and natural home-made formulas with clients, Guerrero's business started booming. "They started trusting in me more with the results," she says.
In 2017, after a decade of using homemade formulations as an esthetician, Guerrero launched Brujita Skincare — and continued to source ingredients from local suppliers in Mexico. It wasn't just the natural formulas that led to the rapid growth of the brand, but also its mindful approach. Guerrero prides herself on only selling products with sustainably-sourced ingredients like Palo Santo oil, which is
known to be illegally and unethically imported
. As a result, customers trust the formulas and feel that much more connected to her brand. "That's such a rewarding aspect when you hear that a customer feels closer to home," she says.
Now, with a cult-following that makes up Brujita's 70% return rate, Guerrero also hopes that people find self-care through her natural products — something she learned while sitting in on her mom's bath-time sessions. "For her, it was being allowed this time to take care of herself," says the founder. "That's what I want to convey to our customers: We deserve this time. Enjoy the process of taking care of yourself."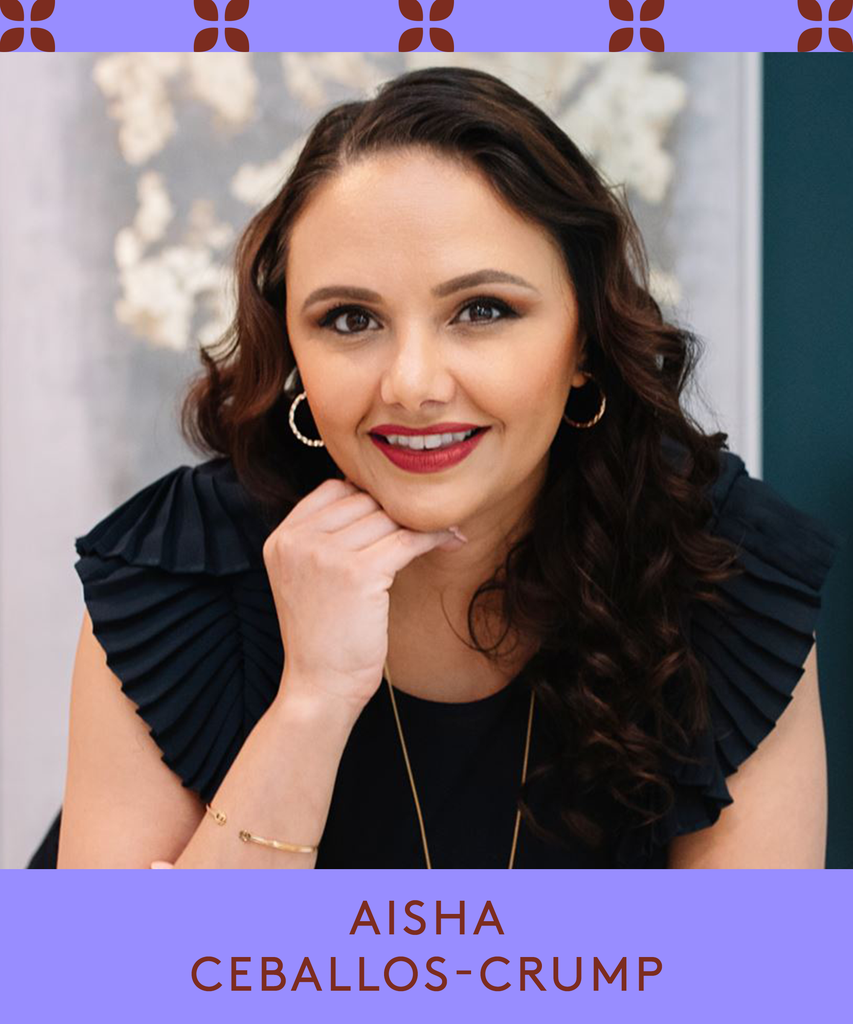 After attending performing arts school from 6th to 12th grade, Aisha Ceballos-Crump had her eyes set on moving from Gary, Indiana to New York City to become an actress. But with pressure to provide for her family, she changed her career path to a more secure, high-paying industry: chemical engineering. "That's very common in the Latino culture. You're expected to go to college, get a good job, and take care of your family — and that's how my parents felt," says Ceballos-Crump. She went on to graduate from Purdue University and landed jobs at pharmaceutical companies, chemical suppliers, and manufacturers. While she was making a six-figure income, she felt that she wasn't fulfilling her purpose. "When your family's stable, you're so afraid to step away from that because it's comforting — but I felt like now is my chance to do it," she says.
Ceballos-Crump took all her past work experience, her savings, and her 401k, and put it all toward launching Honey Baby Naturals — a skin and hair-care line inspired by her grandmother's use of honey. She found herself maxing out credit cards, working out of her apartment with no income, and eventually selling cakes as a side hustle, but all her hard work and sacrifice came to fruition when she launched the brand in 2016. The next year, the brand hit Target shelves and expanded to several retailers afterward, including CVS and Sally Beauty.
Now, the Puerto Rican founder seeks opportunities to help aspiring Latinx entrepreneurs. That's why she recently launched The Beauty Loft, an incubator company based out of Chicago. "We need this, so every household in America can know about our brands and understand that there are Latina beauty entrepreneurs out there focusing on their community as a consumer," she says.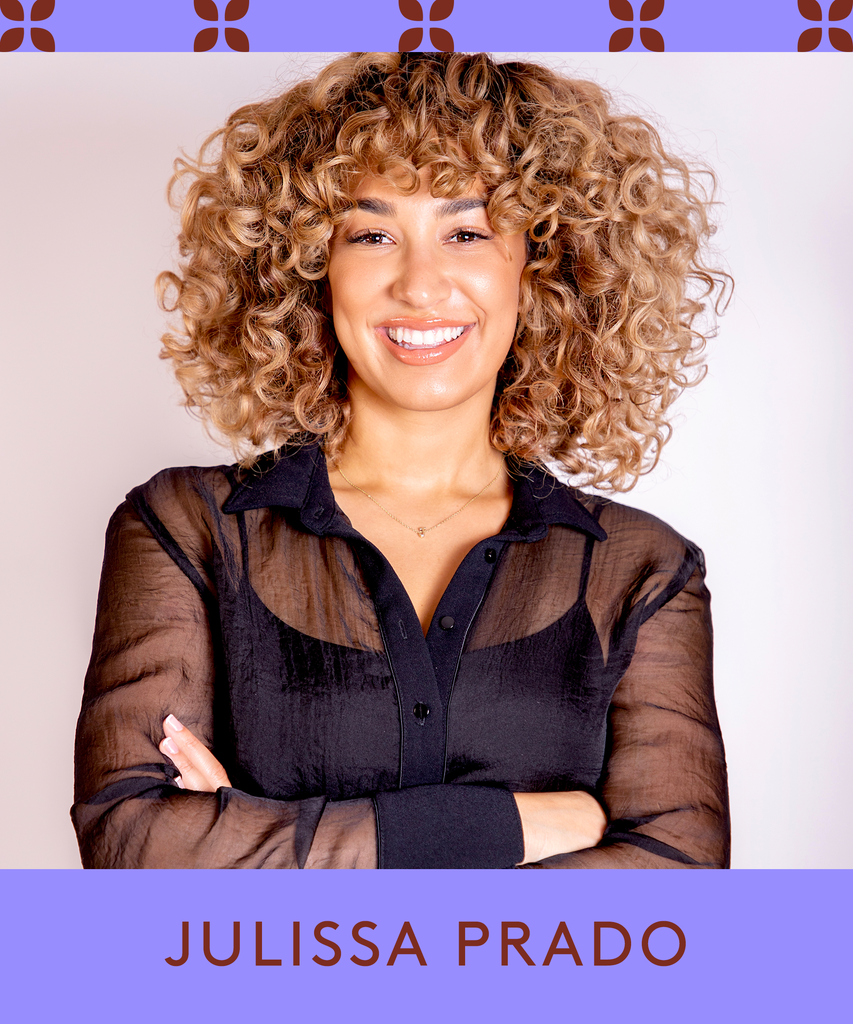 Surrounded by hard-working business owners and street vendors in Los Angeles, Julissa Prado was bit by the entrepreneurial bug when she was a young girl. "I would see how much they were committed to what they were doing," she says. At the age of 15, she began saving for her future company, not knowing what it would be at the time. That determination led her to get her Bachelor's Degree in International Studies and her Masters in Business Management. While she maintained a focus on her studies, what she never expected to find in the hallways of her university were women with curls who wanted their hair to look like hers.
"During that time, I was making my own concoctions at home from my research along with tips that were passed down from my grandmother," says Prado, who was frustrated with the products on the market that would weigh down her curls or make them crunchy. She started styling her friends' hair in the dorm bathroom, and relished in making them feel good about their curls. Not long after graduating, she founded the curly hair brand Rizos Curls. The name was a celebration of her duality being Mexican-American. "That name represents this dichotomy of these two worlds, two cultures, two languages. That's who I am. I can't have one without the other," she says.
Prado began working out of her tío (uncle) Juan's garage while her family members fulfilled orders — and she never expected the success she has now. "It was my intention for Rizos to be my little side hobby. Within six months of launching, I had to quit my full-time job because it was growing faster than I had intended." Now, Rizos Curls operates out of a massive warehouse that ships to customers in more than 57 countries. This year, Target picked up her line, and she held her first
Rizos Curls Small Business Summit
to help empower the next generation of entrepreneurs.
We're here to help you navigate this overwhelming world of stuff. All of our market picks are independently selected and curated by the editorial team.
from
refinery29
Latinas Are Taking Over The Beauty Aisle - & Are Leading The Way
Reviewed by
streakoggi
on
May 13, 2020
Rating: