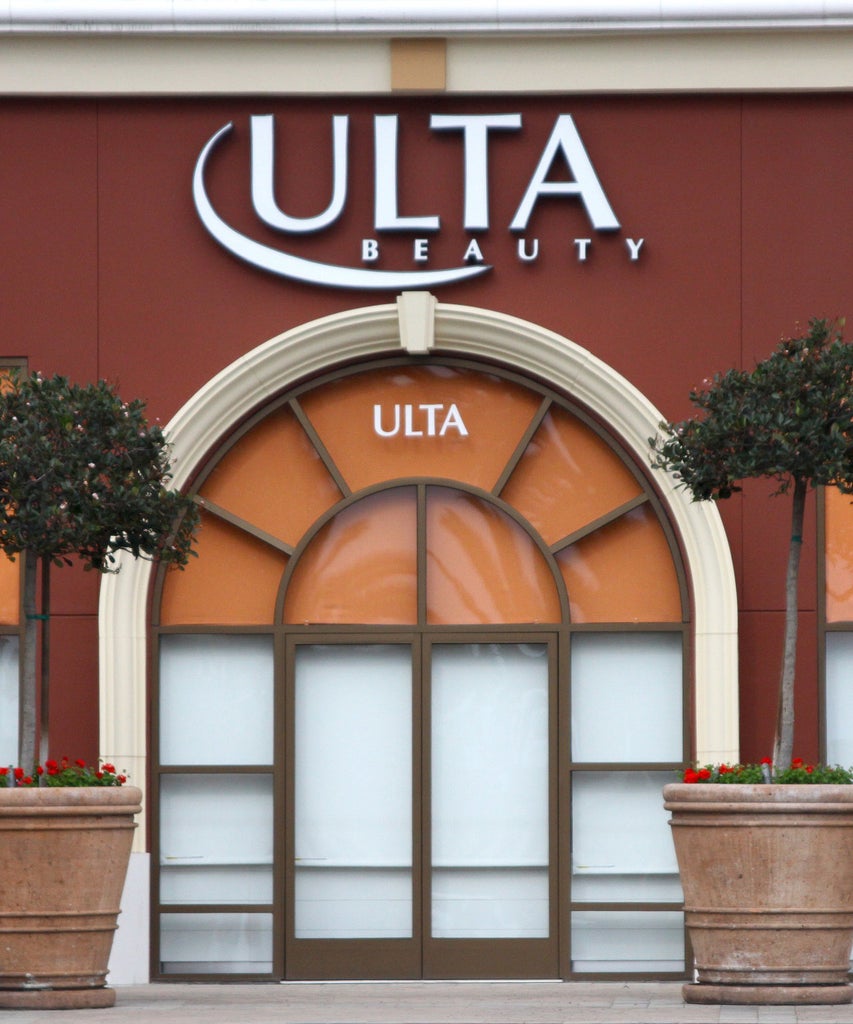 This week, Ulta Beauty CEO, Mary Dillon, issued a statement outlining the
retailer's response to COVID-19
and its plans to slowly reopen Ulta stores starting this week.
Ulta, which closed all its doors on Thursday, March 19, to limit the spread of the novel coronavirus, will begin resuming business in parts of the country in accordance with local guidelines. "This week, we reopened approximately 180 stores, and several of those offer hair services in our salons," Dillon confirmed in the retailer's most recent public statement. In-store shopping will be available at select Ulta Beauty stores in Arkansas, Nebraska, Oklahoma, South Dakota, Tennessee, Texas, and Utah.
But that doesn't mean it will be business as usual. For the safety of customers, the Ulta experience will be very different from what it looked like pre-pandemic. For one, sampling is completely off the table (the display cases will be out, but no touching is allowed). Associates will be required to wear masks, and customers are strongly encouraged to as well. Staff will thoroughly clean and disinfect the store throughout the day. Customers will be required to practice social distancing of at least six feet, which means there will be a limit on the number of people in the store at any given time. Finally, all transactions will be contact-less through phone or credit card. "Our teams have worked with government and health officials and other retail leaders to bring the best shopping experiences to our stores," says Dillon. You can read the rest of the retailer's
Shop Safe Standards
on its website.
In some locations, in-store hair services will also resume, but with caveats: "Where available, hair services are by appointment only and with increased safety measures," Dillon explains. Stylists and customers must wear masks, and staff will wear gloves and conduct increased cleaning and sanitizing of work spaces. Ulta is also offering discounts on services to frontline healthcare workers. "In appreciation for our healthcare heroes' tireless efforts to keep us all healthy, we will offer them a half-price haircut and style," Dillon says. "Healthcare heroes with a work ID can enjoy this service within the first month their local Ulta Beauty store is open."
For those who wish to shop at a physical Ulta, but not go inside, the retailer is also offering
Curbside Pickup
at more than 700 stores nationwide. "An extension of our already popular Buy Online, Pickup in Store service, we worked to make this limited-contact, drive-up shopping experience as convenient and safe as possible for you to get all your beauty favorites," says Dillon. "In addition to curbside pickup, as we continue to reopen stores, we'll offer Buy Online, Pickup in Store and of course, you can continue to shop on Ulta.com or the Ulta Beauty app."
from
refinery29
Ulta Beauty Is Starting To Reopen Stores — Here's What You Need
Reviewed by
streakoggi
on
May 13, 2020
Rating: