Miley Cyrus Opened Up About Quitting Drugs And Said There's A "Stigma" Being Sober When You're Young
"It's like, 'Honey, you can call me a lot of things, but I know that I'm fun.'"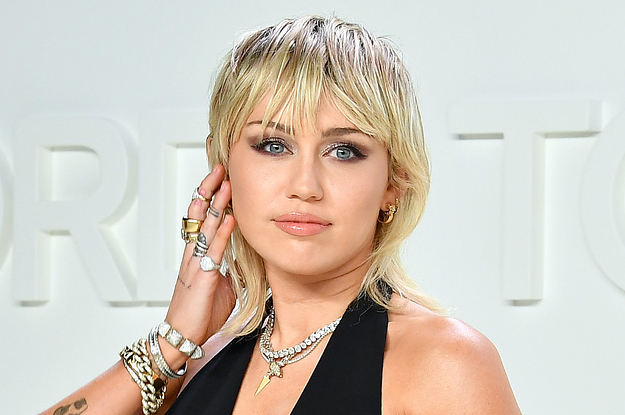 It's no secret that Miley Cyrus has been a fan of smoking weed for years - but in a new interview with Variety, Miley revealed she's celebrating six months of sobriety, and is loving her new lifestyle. Speaking on the Big Ticket podcast, Miley revealed her decision to go sober actually came about after she had surgery on her vocal chords in November last year.
"I've been sober sober for the past six months. At the beginning, it was just about this vocal surgery," she said, before revealing she had done some research into her family background and found a history of addiction. "My mom was adopted, and I inherited some of the feelings she had, the abandonment feelings and wanting to prove that you're wanted and valuable," Miley explained. She went on: "I did a lot of family history, which has a lot of addiction and mental health challenges. So just going through that and asking, 'Why am I the way that I am?' By understanding the past, we understand the present and the future much more clearly." However, Miley did admit that she's experienced difficulties with her sobriety - namely people who say she's "no fun".
"It's really hard because especially being young, there's that stigma of 'you're no fun,'" she said. "It's like, 'Honey, you can call me a lot of things, but I know that I'm fun.'" "The thing that I love about it is waking up 100%, 100% of the time," she said. "I don't want to wake up feeling groggy. I want to wake up feeling ready." This isn't the first time Miley has opened up about her experiences with sobriety. In a 2017 interview with Billboard, Miley said she had been "completely clean" from drinking and drugs for three weeks.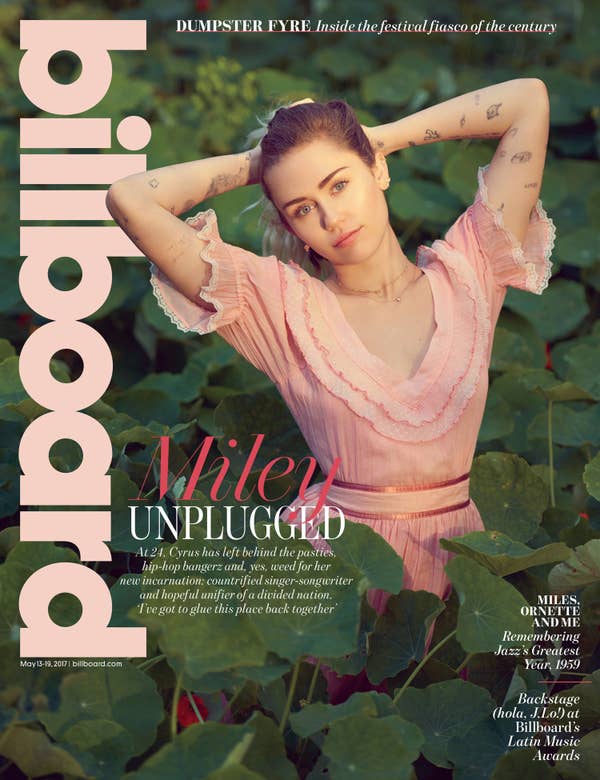 "I like to surround myself with people that make me want to get better, more evolved, open," she said at the time. "And I was noticing, it's not the people that are stoned. I want to be super clear and sharp, because I know exactly where I want to be." And she went on to explain during an appearance on the Tonight Show that she decided to quit drugs so she could be "really clear" when discussing her work.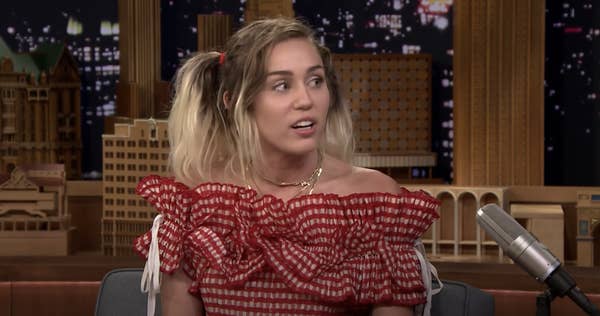 She said: I was just thinking, if I want to sit on this couch and really tell people what I think about this new music, I wanted to sound as smart as I think I can be and really explain what I'm doing. I really just want to sit at home and eat when I'm stoned. And play with my dogs and the cat and the pig.
from
buzzfeed
Miley Cyrus Opened Up About Quitting Drugs And Said There's A "Stigma" Being Sober When You're Young
Reviewed by
streakoggi
on
June 24, 2020
Rating: