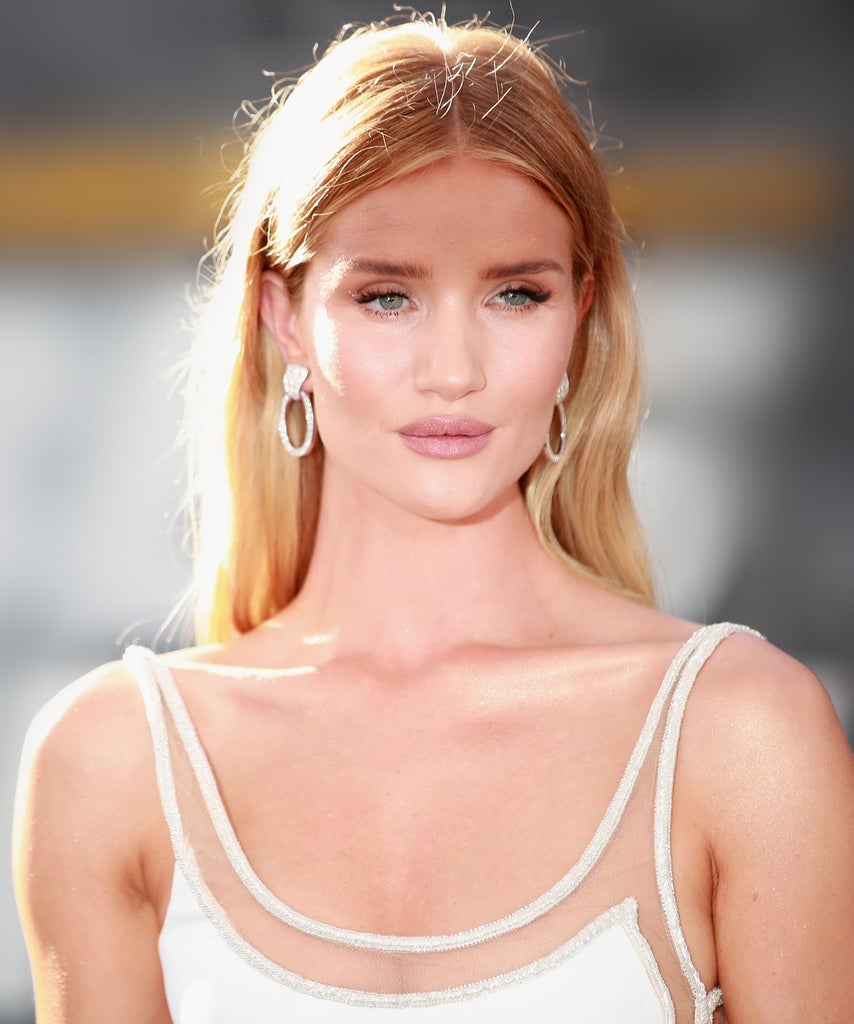 British supermodel and actress Rosie Huntington-Whiteley is adding executive producer to her resumé this month. Following the 2018 launch of her beauty-focused website,
Rose Inc.
, a digital platform featuring makeup tutorials and model-approved shopping guides, Huntington-Whitely is expanding her industry expertise into video production with a new mini series,
About Face
, premiering on Quibi August 10.
For Huntington-Whiteley, the six-episode series is an opportunity for young aspiring beauty professionals to learn from some of the industry's trailblazers, including Glossier's Emily Weiss, Huda Kattan,
Pony Syndrome
, Sir John, Jen Atkin, and Kylie Jenner. "When I launched my beauty website, I was learning more about the people behind these beauty brands by covering their products — and it quickly became obvious that we were only just scratching the surface," she told me over the phone. "I knew each of these founders had a story to tell that brought a unique perspective to what it means to be an entrepreneur today."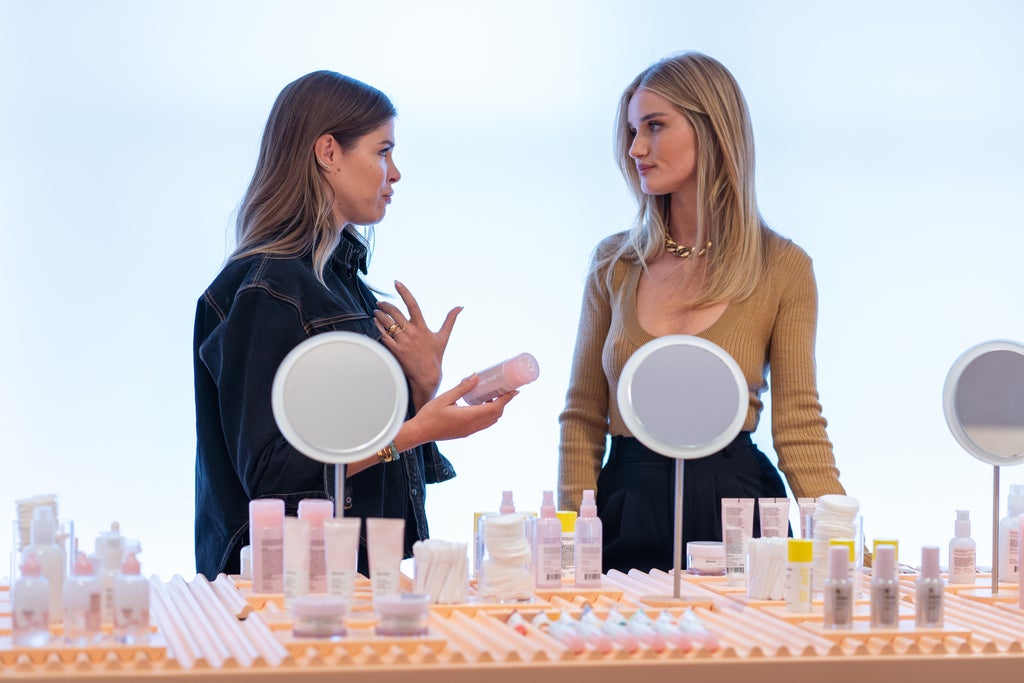 Teaming up with Quibi and Alfred Street Industries (the production company behind Project Runway), Huntington-Whiteley started by traveling to Dubai to meet Kattan in the founder's native city for what she says was an "eye-opening" interview. (The trip took place before the COVID-19 pandemic and resulting travel restrictions.) "Huda's tenacity and passion for building a brand in a part of the globe that, at the time of her launch, didn't necessarily embrace a female founder, only pushed her to work harder and made her laser-focused on growing a billion-dollar global company," Huntington-Whiteley says.
The series is not exclusive to brand founders, but also spotlights influential artists and creatives in the beauty industry, like celebrity makeup artist Sir John, who works with stars like Beyoncé and Gabrielle Union. "Sir John's interview is a stand out for me," says Huntington-Whiteley. "He's done my makeup several times over the years, but listening to him speak about his artistry and how he approaches each face with such intention — he's such a powerful storyteller. He's not just applying a lipstick, he's conveying the emotion of that color, and in doing so, triggering the viewer to react to that color through a certain sensibility."
More than
anything, Huntington-Whiteley hopes that the
About Face
series inspires young people — women especially — to see the opportunities in the beauty industry and feel motivated to carve out their own piece of the pie. "For so long, the beauty industry has been dominated by large conglomerates who controlled the manufacturing, distribution, and marketing of beauty brands," explains Huntington-Whiteley. "What we've witnessed in the last five years is a complete disruption of that age-old business model, and for the most part,
these disrupters are women
. My goal has always been celebrating these founders, artists, and talent who are making waves in this multi-billion dollar business — and you can't talk about the beauty industry today without talking about the women who are transforming it."
from
refinery29
Your First Look At Rosie Huntington-Whiteley's New Beauty Series
Reviewed by
streakoggi
on
August 10, 2020
Rating: